AI cancer medicine co Imagene AI raises $21.5m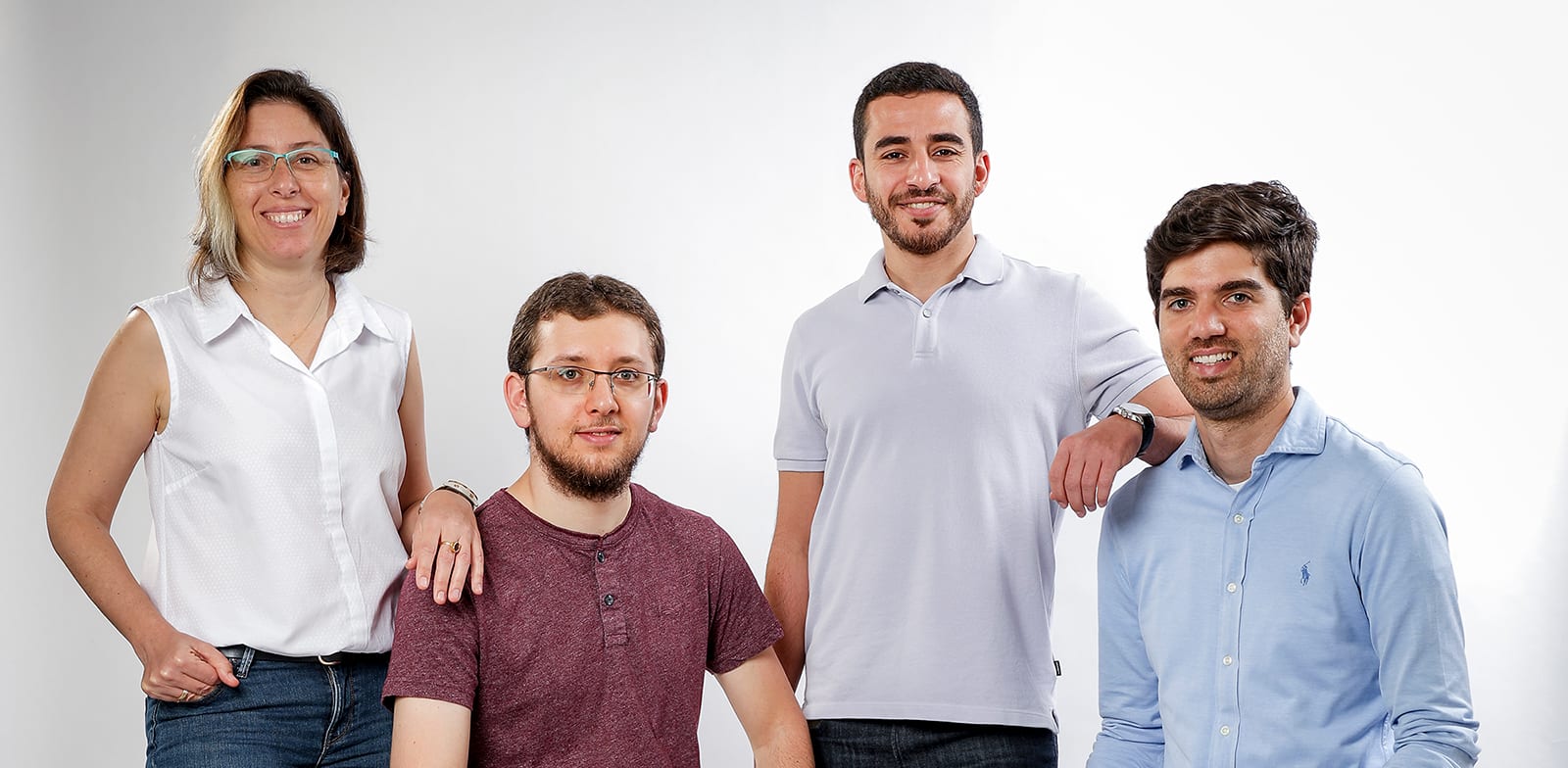 Israeli AI-based precision cancer medicine company Imagene AI has announced that it has raised $21.5 million financing round, including $3 million in seed funding led by Blumberg Capital and an $18.5 million Series A round led by Larry Ellison, Dr. David Agus, and Eyal Gura.
Imagene's digitized biopsy image AI diagnostic technology delivers real-time molecular analysis, increasing the level of accuracy and reducing the time required for results, from several weeks to just two minutes. Imagene also provides treatment response-prediction, which brings cancer care closer to reaching the full potential of precision medicine. The company's technology classifies patterns that cannot be seen by the human eye, evolving genomics, proteomics, and spatial insights to better understand the recurrence of specific cancers and their resistance mechanisms; this enables better stratification of patients in clinical trials and the discovery of novel targets for new drugs.
The Tel Aviv-based company was founded in 2020 by CEO Dean Bitan, CDS Jonathan Zalach, CTO Shahar Porat and CSO Dr. Nurit Paz-Yaacov.
Bitan said, "Precision medicine is transforming cancer care, yet, still relevant and available to less than 15 percent of cancer patients1. Our scalable technology strives to enable treatment opportunities for all cancer patients, driving precision medicine to be tailored per individual patient condition."
Imagene collaborates with top-tier medical centers and pharmaceutical companies worldwide, making therapeutic decisions for cancer more accurate and accessible, profiling patients for clinical trials, and accelerating the drug development process.
Published by Globes, Israel business news – en.globes.co.il – on May 3, 2022.
© Copyright of Globes Publisher Itonut (1983) Ltd., 2022.
From plate to plough: Make India's agri-exports more sustainable
By Ritika Juneja & Ashok Gulati
In FY22, India's agri-exports reached an all-time high of $50.3 billion, registering a growth of 20% over the preceding year. This was largely made possible by rising global commodity prices, but also by favourable and aggressive export policy and various export promotion agencies like Agricultural and Processed Food Products Export Development Authority , Marine Products Export Development Authority, and commodity boards, etc. However, a strategic question that arises is: How sustainable is this growth in agri-exports, given India's resource endowments and its own needs? Already, there has been a sudden ban on wheat exports. To answer this rationally, let us first look at the composition of agri-exports.
Among the several agri-commodities exported in FY22, rice is the top-ranked, with exports of $9.6 billion (21.2 million metric tons, or mmt, in quantity). It is followed by marine products ($7.7 billion/1.4 mmt), sugar ($4.6 billion/10.4 mmt), spices ($3.9 billion/1.4 mmt), bovine (buffalo) meat ($3.3 billion/1.18 mmt) and so on (see graphic). Of these, two commodities—rice and sugar—are water guzzling, and need some serious thinking with respect to their global competitiveness and environmental sustainability.
India's rice exports of 21 mmt constituted 41% of the global rice market of 51.3 mmt. Interestingly, when most of the other commodity prices were surging in the global market, the price of rice (Thailand, with a 25% share) collapsed by about 13%, from $484/tonne in April 2021 to $429/tonne in April 2022, largely due to India's massive exports. That means India had to export more rice to net the same dollar-amount. Is this in India's economic interest? In trade theory, it is a classic fit for an optimal export tax of 5-10%. India should not go beyond 12-15 mmt of rice exports; else, the marginal revenue from exports will fall.
Another concern in the case of rice is that a substantial part of its global competitiveness comes from highly-subsidised water, power and fertilisers that go into its production. It is well known that one kg of rice requires about 3,000-5,000 litres of water for irrigation, depending upon the topography. Taking an average of nearly 4,000 litres of water per kg of rice, and assuming that half of this percolates into groundwater, exporting 21 mmt of rice would mean a virtual export of 42 billion cubic meters (bcm) of water!
Sugar is another water guzzler, whose exports touched 10.4 mmt in FY22. It was backed partly by subsidies (including export subsidy) that crossed the de minimis limit of 10%, landing India in a dispute with other sugar-exporting countries at the WTO, and India losing its case. But the rising global prices of sugar also helped. However, from a sustainability point of view, exporting one kg of sugar amounts to roughly exporting 2,000 litres of virtual water. That means, in FY22, India exported at least 20 bcm of water through sugar exports.
So, via its rice and sugar exports in FY22, India exported at least 62 bcm of water! And much of this is being extracted from groundwater, as done in the Punjab and Haryana belt, where the water table is receding by 9.2 m and 7 m (respectively, in the two states) over the last two decades (2000-19), and in Maharashtra and Uttar Pradesh for sugar. Also, rice production systems are one of the most important sources of anthropogenic methane emission, contributing to 17.5% of GHG emission generated from agriculture (2021). This is all because of the distortionary policies of free power and highly-subsidised fertilisers, especially urea. In the case of common rice, our earlier research shows that power and fertiliser subsidies account for roughly 12-15% of the value in states like Punjab and Haryana. The best way to tackle this embedded environmental disaster would be to support farmers in a smart way, by giving them aggregate input subsidy support on a per hectare basis and totally freeing up the input prices of fertilisers and power and their costs of production.
Innovative farming practices such as alternate wetting drying and direct-seeded rice that can save up to 25-30% of the conventional water requirement, and micro-irrigation, which can save up to 50% irrigation water, can also be game-changing for reducing carbon footprint. However, the real solution is incentivising the farmers to switch some of the area under rice and sugar to other, less water guzzling crops. Haryana has come up with two schemes, 'Mera Pani, Meri Virasat' and 'Kheti Khaali, Fir Bhi Khushali'. Under the first, Rs 7,000 per acre is given to farmers for switching from paddy to an alternative crop, while, under the second, farmers get Rs 7,000 per acre even if they do not grow any crop during the kharif season. 
A closer evaluation of non-basmati rice exports brings out another interesting fact. The unit value of these exports was just $354/tonne, below the MSP ($390 per tonne). How did that happen? One possibility is that a substantial part of supplies through PDS and PM Garib Kalyan Anna Yojana are leaking out and swelling rice exports. From a policy angle, it may be high time to introduce direct cash transfers in lieu of grains. This will help plug leakages as well as save costs, which can be used to better diversify our food systems, rationalise the use of scarce water, lower GHG emissions, and cut burgeoning food and fertiliser subsidies. Can the Modi government make agri-exports more sustainable? Only time will tell!
The authors are respectively, consultant, and Infosys Chair professor, ICRIER
Stocks to Start Week Steady Amid Growth Concerns: Markets Wrap
(Bloomberg) — Stocks are set to start the week with caution amid ongoing concerns about slowing growth in the world's largest economies.
Most Read from Bloomberg
Futures were flat in Japan, while they fell in Australia and in Hong Kong earlier. The S&P 500 dropped for a seventh straight week in a stretch of weakness not seen since 2001, though narrowly avoided sinking into a bear market.
The dollar traded within tight ranges versus major currencies early Monday in Asia. The Australian dollar gained after a weekend election delivered a clear outcome, with Labor ousting the Liberal-National coalition. Treasuries advanced Friday, pushing the 10-year yield below 2.8% as traders debate the Federal Reserve's tightening path amid mounting worries about an economic slowdown.
In China, traders will watch if stocks can maintain gains after Chinese banks cut a key interest rate for long-term loans by a record amount as a property slump and Covid lockdowns weigh on the economy.
Investors are grappling with concerns about an economic slowdown and prospects for more monetary tightening. The war in Ukraine is fanning commodity price shortages and supply chains remain disrupted by China's adherence to its Covid zero policy.
"As macro-economic concerns stemming from aggressive monetary tightening, the Russia-Ukraine conflict and China's stringent Covid lockdowns persist, we anticipate great volatility in the market," Louise Dudley, portfolio manager global equities at Federated Hermes Ltd., said in a note.
Minutes of the most recent Fed rate-setting meeting will give markets insight this week into the US central bank's tightening path. St. Louis Fed President James Bullard said the central bank should front-load an aggressive series of rate hikes to push rates to 3.5% at year's end, which if successful would push down inflation and could lead to easing in 2023 or 2024.
Some of the main moves in markets:
Stocks
The S&P 500 was little changed Friday

The Nasdaq 100 fell 0.3%

Nikkei 225 futures were little changed

Australia's S&P/ASX 200 Index futures fell 0.2%

Hang Seng Index futures fell 1.5% earlier
Currencies
The Bloomberg Dollar Spot Index rose 0.2%

The euro was at $1.0563

The Japanese yen was little changed at 127.92 per dollar

The offshore yuan was at 6.6998 per dollar
Bonds
Commodities
West Texas Intermediate crude rose 0.9% to $113.23 a barrel

Gold was at $1,846.50 an ounce
Most Read from Bloomberg Businessweek
©2022 Bloomberg L.P.
Revolutionary Guards say colonel assassinated in Tehran By Reuters
© Reuters. Family members of Colonel Sayad Khodai, a member of Iran's Islamic Revolution Guards Corps, weep over his body in his car after he was reportedly shot by two assailants in Tehran, Iran, May 22, 2022. IRGC/WANA (West Asia News Agency)/Handout via REUTERS
DUBAI (Reuters) -Iran's Revolutionary Guards said on Sunday that one of its officers, Colonel Sayad Khodai, was killed in a rare assassination in Tehran.
Khodai was "one of the defenders of the shrines", the semi-official Tasnim news agency reported, referring to military personnel or advisers who Iran says fight on its behalf to protect Shi'ite sites in Iraq or Syria against groups such as Islamic State.
Two people on a motorcycle opened fire on Khodai, Tasnim reported, citing an informed source, while the semi-official ISNA news agency reported that members of an Israeli intelligence service network had been discovered and arrested by the Guards.
The Israeli Prime Minister's Office, which oversees intelligence agency Mossad, declined to comment on the events in Tehran.
"The sworn enemies of the holy system of the Islamic Republic of Iran once again showed their evil nature with the assassination and martyrdom of one of the members of the IRGC troops," said Iranian Foreign Ministry spokesperson Saeed Khatibzadeh.
At least six Iranian scientists and academics have been killed or attacked since 2010, several of them by assailants riding motorcycles, in incidents believed to have targeted Iran's disputed nuclear programme, which the West says is aimed at producing a bomb.
Iran denies this, saying its nuclear programme has peaceful purposes, and has denounced the killings as acts of terrorism carried out by Western intelligence agencies and the Mossad. Israel has declined comment on such accusations.
In April, Iran's intelligence ministry said it had arrested three Mossad spies in a statement published by the semi-official Fars news agency.
Iran has been sending fighters to Syria since the early stages of its civil war to support its ally, President Bashar al-Assad, against Sunni rebels.
The "defenders of the shrines" also include Afghan and Pakistani volunteers.