Bitcoin briefly dips below $30,000, drops more than 56% from its all-time high
Bitcoin dropped below the $30,000 level late Monday, breaching a symbolic price threshold.
At its lowest price point, the world's most popular cryptocurrency was more than 12% lower on the day — and more than 56% off its November all-time high of around $69,000. It later recovered from some of those losses and was trading at $31,181.28 as of 10:38 p.m. ET Monday, according to data from Coin Metrics.
The last time bitcoin traded below $30,000 was in July 2021, when the digital asset traded as low as $29,839.80. Yuya Hasegawa, a crypto market analyst at Japanese bitcoin exchange Bitbank, previously told CNBC that bitcoin would need to maintain a key psychological price level of $33,000 to stave off further deterioration of technical sentiment.
The price drop comes amid a broader, multi-day sell-off that has ensnared much of the crypto market and equities.
The crypto market, which trades 24-hours a day, is down nearly 10% in the last 24 hours, according to CoinMarketCap data. Meanwhile, all three major stock indexes closed Monday lower, with the S&P 500 falling to its lowest level in more than a year.
Stocks have been on a steady decline since Thursday, when the Dow Jones Industrial Average and Nasdaq Composite each posted their worst single-day drops since 2020.
For the last year, bitcoin and other major cryptocurrencies have tracked the movement of tech stocks, and some analysts say that this close correlation between bitcoin and the Nasdaq challenges the argument that the cryptocurrency functions as an inflation hedge.
Tech View: Nifty forms bullish candle; enjoy the rally till it lasts, say analysts
NEW DELHI: Nifty50 on Friday capitalised on a strong gap-up start as the index ended almost at day's higher. In the process, it breached its immediate resistance level of 16,150 and formed a bullish candle both daily and weekly scales. Analysts said more upside is in the offing and advised traders to be cautiously bullish for the week ahead.
The steep decline of May 19 was arrested near the swing low of 15,735, said Gaurav Ratnaparkhi of Sharekhan, who added that the March low of 15,671 offered additional support on the downside.
"With this, it filled up the recently created gap area on the daily chart. Going ahead, the index is set to test the upper end of a reverse falling channel and the swing high of 16,400, which is a key barrier to watch out for. On the flip side, 16,100-16,000 will act as a near term support zone," Ratnaparkhi said.



For the day, the index closed at 16,266.15, up 456.75 points (2.89%).
The daily timeframe of the Nifty50 indicates that the index has made a double bottom around the 15,735 levels, said Subash Gangadharan, Senior Technical and Derivative Analyst, HDFC Securities.
"While we remain open to further pullback rallies in the very near term, we must remember that the intermediate trend remains down. The bears would gain more control once the recent intermediate low of 15,735 is broken. Till then, enjoy the rally till it lasts," he said.

Despite the rebound, we feel the market has not reached its bottom, since price patterns on the Nifty50 show that the uptrend has been significantly harmed, said Yesha Shah, Head of Equity Research, Samco Securities.
"Similarly, a Head and Shoulder breakdown has been seen on the weekly chart of the S&P500 index. Having said this, a short-term rebound cannot be ruled out and at this point it is unclear if the bounce will be a relief rally or the start of a fresh bullish surge. Taking all of this into account, we recommend that traders keep a cautiously bullish stance for the coming week as long as the Nifty does not break below 15,700 levels," Yesha said.
Nifty Bank
Bank Nifty has formed a Bullish candle on daily and weekly scale and a small follow up could trigger some more bounce to higher zones, said Chandan
of Securities.
"It has to hold above 34,000 to extend this move towards 34,500 and 34,750 while on the downside support exists at 33,666 and 33,500 zone," Taparia said.


(Disclaimer: Recommendations, suggestions, views, and opinions given by the experts are their own. These do not represent the views of Economic Times)
UPST, NOVN and BURL among pre market losers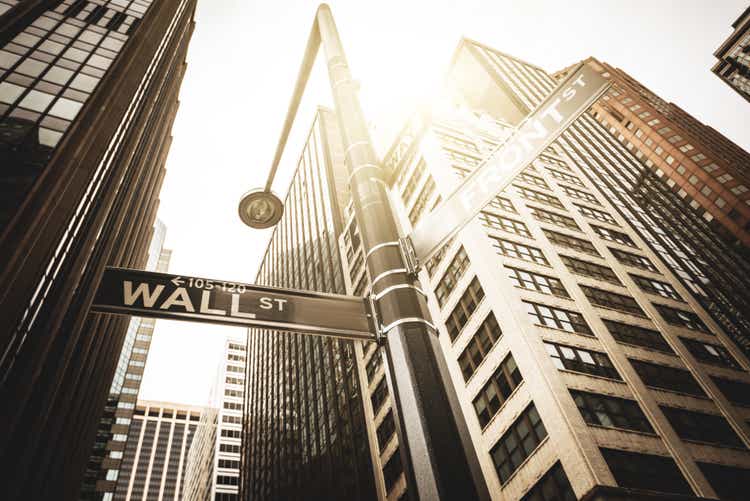 G7 finance leaders reaffirm FX commitment in communique By Reuters
© Reuters. FILE PHOTO: Attendees pose for a family photo during the G7 Summit in Koenigswinter, near Bonn, Germany May 19, 2022. REUTERS/Benjamin Westhoff
By Leika Kihara and Francesco Canepa
KOENIGSWINTER, Germany (Reuters) – Group of Seven (G7) finance leaders on Friday pledged to closely monitor markets given recent volatility and reaffirmed their commitment on exchange rates, nodding to Japan's concern over recent sharp declines in the yen.
The G7 advanced economies have an agreement that markets ought to determine currency rates, that the group will closely coordinate on currency moves, and that excessive and disorderly exchange-rate moves would hurt growth.
Japanese policymakers have said the agreement gives Tokyo leeway to jawbone, or even intervene directly in the currency market to counter sharp moves in the yen.
"We will also continue to closely monitor markets given recent volatility. We reaffirm our exchange rate commitments as elaborated in May 2017," the G7 finance leaders said in a communique issued after a two-day meeting that ended on Friday.
Once welcomed as giving exports a boost, a weak yen has emerged as a source of concern for Japanese policymakers, as it inflates already rising costs of imported fuels and raw materials.
Japanese Finance Minister Shunichi Suzuki told reporters on Thursday Tokyo wanted the G7 to reaffirm its commitment on exchange-rate policy, as the country struggles with the yen's slide to two-decade lows.
The dollar's broad ascent has also pushed down the euro, adding inflationary pressure to the region that is feeling the strain from the Ukraine crisis-driven surge in energy costs.
While the yen has bounced back somewhat against the dollar this week as part of the U.S. currency's broad retreat, many analysts expect prospects of steady interest rate hikes by the Federal Reserve to sustain the dollar's uptrend.