Heart disease management co Hello Heart raises $70m
Israeli digital heart disease management company Hello Heart has announced the completion of a $70 million financing round led by the Stripes private equity fund.
Hello Heart was founded in 2013 by CEO Maayan Cohen, Ziv Meltzer and Eran Keisar. The company has raised $138 million to date from investors including IVP, Maven Ventures, BlueRun Ventures, and Resolute Ventures. Founded in Israel, company's R&D center remains in the country although its marketing and sales operations are headquartered in the US. Hello Heart has 130 employees, about one third of them in Israel.
RELATED ARTICLES
Israeli health app co Hello Heart raises $9m
Hello Heart has annual revenue of tens of millions of dollars from its heart disease management system, which identifies high blood pressure, excessive cholesterol and other phenomena associated with heart disease. Initially marketing directly to consumers, the company now sells to insurance companies and employers.
Maayan Cohen discovered the need for digital medical management when he late husband Oren was suffering from a brain tumor and she was tasked with running around amassing documents and tests, tracking treatments, medicines and arranging surgery and trying to make sense of it all.
She recalls, "Doctors don't know how to help in the daily management of the disease because it's not their area of specialization. And people don't have the tools to understand what they need to do and they despair and there is a lot of nonsense going on. Somebody has to help them. To take clinical research and explain the operational significance from their point of view."
But that is not exactly what Hello Heart does. "We began with a very big task – to help people manage their health. Gradually we understood that we have to focus in order to understand more precisely our customer. We noticed that about half of our users began using the product in order to monitor their blood pressure and that seemed like the right market for us."
Published by Globes, Israel business news – en.globes.co.il – on May 2, 2022.
© Copyright of Globes Publisher Itonut (1983) Ltd., 2022.
Eni pledges €2.5B in U.K. energy investment over four years – FT (NYSE:E)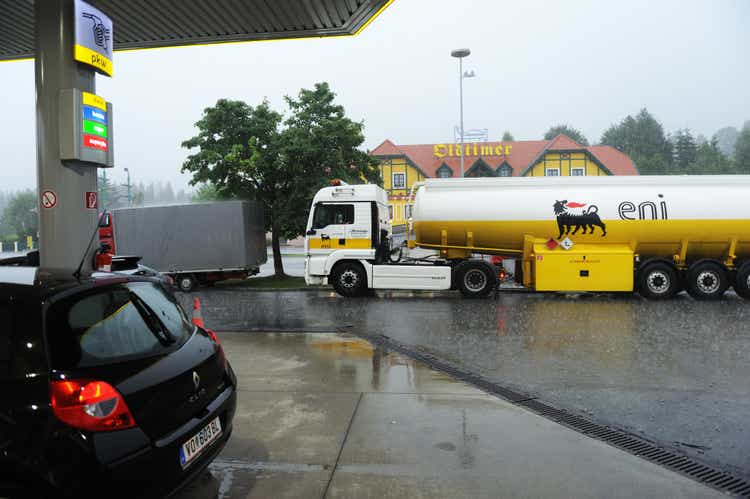 Eni (NYSE:E) plans to spend at least €2.5B in the U.K. over the next four years, as the U.K. government demands oil and gas companies significantly boost investment in the country's energy system or potentially face a windfall profits tax, Financial Times reported on Sunday.
The Italian company said it will spend 80% on carbon capture and renewable energy projects, and the remaining 20% on oil and gas production, according to the report.
"We believe that it would be best to ensure energy companies speed up investments in the energy transition rather than imposing a windfall tax which might have the effect of slowing down future investments," Eni (E) reportedly said.
Eni's plan follows new spending commitments by rivals, including Harbour Energy (OTCPK:PMOIF) – forecast to be the largest oil and gas producer in the North Sea this year – which told the U.K. government this week that it planned to invest £6B in further upstream activity in the next three years, FT reported.
Shell has said it will invest £20B-£25B in the U.K. energy system over the next decade, while BP has pledged to spend £18B by the end of 2030.
Australia swears in new Labor PM ahead of Quad meeting By Reuters
© Reuters. FILE PHOTO: Anthony Albanese, leader of Australia's Labor Party, addresses supporters after incumbent Prime Minister and Liberal Party leader Scott Morrison conceded defeat in the country's general election, in Sydney, Australia May 21, 2022. REUTERS/Ja
By Renju Jose
SYDNEY (Reuters) -Australia's Labor Party leader Anthony Albanese was sworn in as the country's 31st prime minister on Monday, promising a "journey of change" as he vowed to tackle climate change, rising living costs and inequality.
Labor returns to power after nine years in opposition as a wave of unprecedented support for the Greens and climate-focussed independents, mostly women, helped end nearly a decade of rule by the conservative coalition in Saturday's general election.
While votes are still being counted and the makeup of government has yet to be finalised, Albanese was sworn in so he could attend a key meeting of the "Quad" security grouping in Tokyo on Tuesday.
Albanese, raised in public housing by a single mother on a disability pension, was sworn in by Governor-General David Hurley at a ceremony in the national capital, Canberra.
"It's a big day in my life but a big day for the country, when we change the government," Albanese told reporters outside his Sydney suburban home ahead of the ceremony.
"I want to channel the opportunity that we have to shape change so that we bring people with us on the journey of change. I want to bring the country together."
Deputy Labor leader Richard Marles and three key ministers – Penny Wong in foreign affairs, Jim Chalmers as treasurer and Katy Gallagher in finance – were also sworn in, with Wong to join Albanese on the Quad trip.
Albanese said he spoke to U.S. President Joe Biden on Sunday night and was looking forward to meeting him alongside the prime ministers of Japan and India on Tuesday. He will return to Australia on Wednesday.
"This visit aligns with what the Albanese Government sees as the three pillars of Australia's foreign policy: our alliance with the United States, our engagement with the region, and our support for multilateral forums," Albanese said in a statement.
Labor's campaign heavily spotlighted Albanese's working-class credentials and his image as a pragmatic unifier.
Centre-left Labor still remains four seats short of a majority of 76 in the 151 seat lower house with about a dozen races too close to call, according to television channels. Some predicted Labor might get enough seats to govern on their own.
Official results could be several days away, with the counting of a record 2.7 million postal votes underway on Sunday.
FACTBOX-Key members of Australia's incoming Labor government Australia's new government: What you need to know NEWSMAKER-Australia's Albanese: a pragmatist who promises unity
Ricardo Appointed to Support Transformation of the Greater Toronto Rail Network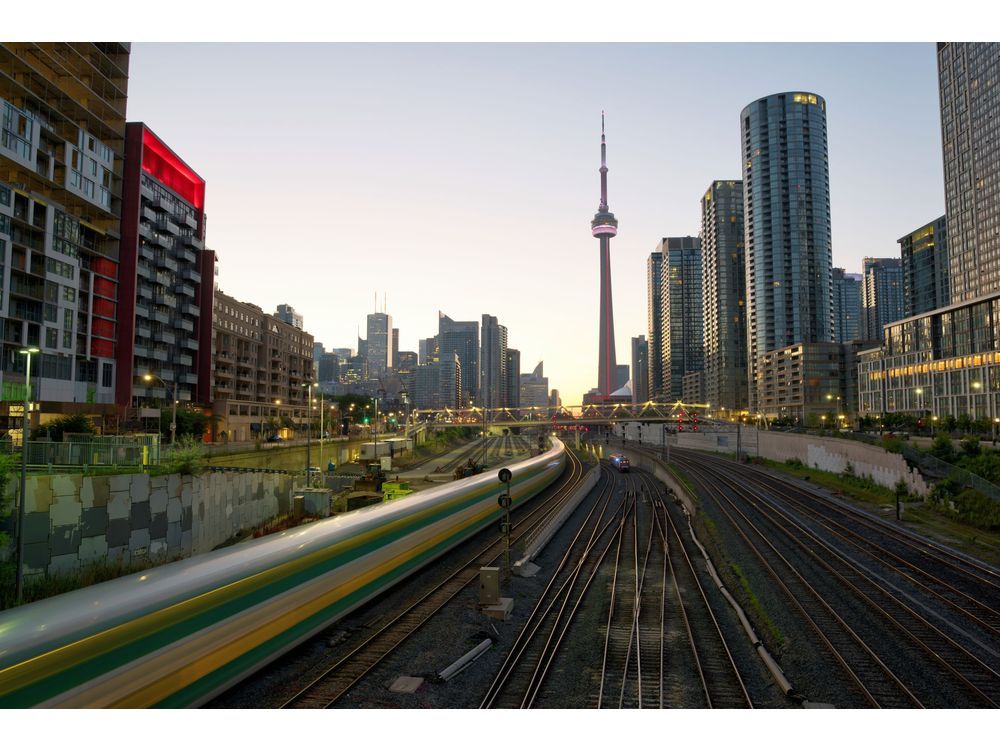 Article content
Experts will perform independent safety assessments during the design stage of the Go Expansion railway upgrade
Article content
LONDON — Ricardo Certification has been appointed as the Independent Safety Assessor (ISA) for the forthcoming transformation of rail transit across the Greater Toronto and Hamilton Area (GTHA), Ontario, Canada.
As the ISA, Ricardo will provide independent scrutiny of the programme's safety documentation during its design phase, ensuring it is in full compliance with relevant standards. Performing these assessments at this early stage will reduce the risk of delays or costly rectification works during the construction, installation and testing phases. The role was awarded by Metrolinx, a crown agency of the government of Ontario that is responsible for GO Transit, the regional network of rail and bus services in GTHA.
Richard Gibney, Certification Director, Ricardo Certification said: "We are delighted to be awarded this important safety role by Metrolinx. This is a complex, multi-faceted programme of works, with new rolling stock, a new traction system and extensive infrastructure upgrades which must be designed to the highest safety standards. Using experience of similar projects around the world, we will provide independent assessment to help ensure safety remains at the forefront throughout the key design stages."
GO Transit's rail network consists of seven lines operating out of Toronto's Union Station, served by an aging fleet powered by diesel locomotives. Infrastructure limitations have imposed a variable timetable across the network, with traffic oriented towards peak rush hour direction. However, rail passenger numbers on GO Transit have steadily risen in recent years: in 2020 the network was carrying over 57 million passengers a year.
A rail upgrade programme, 'GO Expansion', will deliver a faster and more frequent service using modern electric-powered rolling stock. The programme also includes new track, signalling, and over 650km of electrification. The outcome will be a significant increase in services from 3500 (2019) trains per week to over 10,000, with services operating at least every 15 minutes. The new fleet is forecast to deliver a 50% reduction in operating costs per km.
As the appointed ISA, Ricardo teams will support the programme throughout the design phase to assess whether Metrolinx and ONxpress Transportation Partners have developed relevant safety documentation – including the system definition, system safety plan and safety case – in full compliance with standards such as the Canadian Method for Risk Evaluation and Assessment, and EN50126, the international standard for the specification and demonstration of Reliability, Availability, Maintainability and Safety (RAMS) for railway applications.
Article content
As the first organisation to be accredited to ISO/IEC 17020:2012 under Canada's new Independent Safety Assessor for Railway Systems Accreditation Program, Ricardo Certification has demonstrated its technical capabilities to the Standards Council of Canada (SCC), the national accreditation organisation.
NOTES TO EDITORS:
Ricardo plc is a world-class strategic, environmental, and engineering consulting company, listed on the London Stock Exchange. With over 100 years of engineering excellence and employing close to 3,000 employees in more than 20 countries, we provide exceptional levels of expertise in delivering innovative cross-sector sustainable outcomes to support energy transition and scarce resources, environmental services together with safe and smart mobility. Our global team of consultants, environmental specialists, engineers and scientists support our customers to solve the most complex and dynamic challenges to help achieve a safe and sustainable world. Visit www.ricardo.com.
Ricardo Certification comprises a set of companies within the Ricardo Group that perform independent assurance and testing services in rail and other sectors. Companies within Ricardo Certification are accredited against inspection and certification standards enabling them to offer accredited services in line with national and international rules and approval processes.
View source version on businesswire.com:
Contacts
Media:
Andrew Foulkes
Marketing Communications Manager
Ricardo Rail
Email: andrew.foulkes@ricardo.com
Kathryn Bellamy
Group Senior Communications Manager
Ricardo plc
Email: kathryn.bellamy@ricardo.com
Telephone: +44(0)7921 941824