Migdal takes stake in global data centers co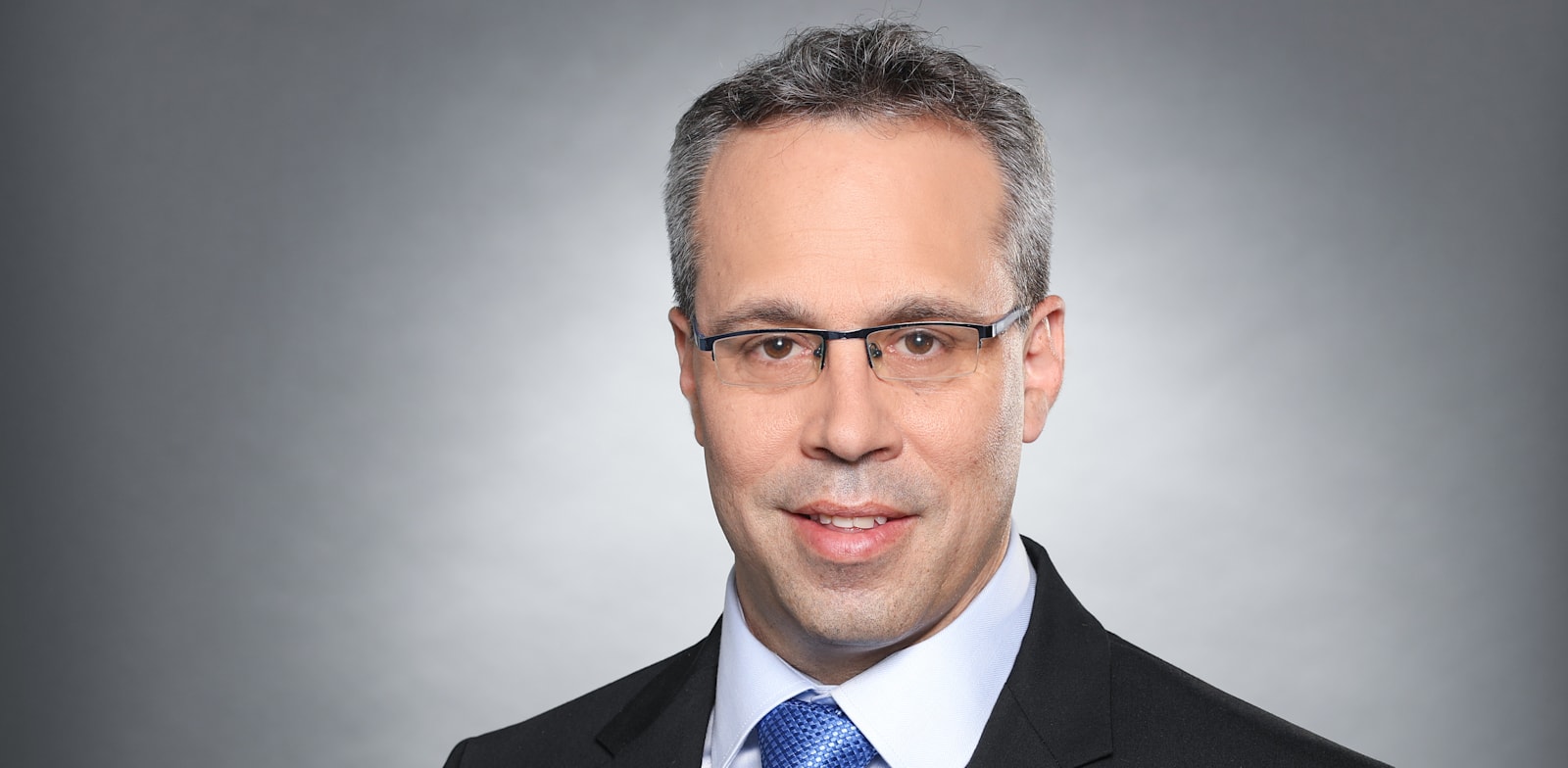 Insurance group Migdal (TASE: MGDL) is prominent among Israeli financial institutions for investment in data centers. The group has carried out several financing deals in this area, totaling NIS 3 billion, which represents 0.9% of the investments managed in members' portfolios and in the group's nostro account.
"Globes" has learned that within the past few days Migdal has made its first equity investment in this area, participating in the $15 billion acquisition of CyrusOne.
CyrusOne is a global REIT (real estate investment trust) specializing in the planning, construction and operation of data centers around the world, of which it has more than 50. The company provides IT infrastructure to about 1,000 customers, among them some 200 Fortune 1000 companies.
In the acquisition deal, led by KKR & Co. Inc. (Kohlberg Kravis Roberts & Co.) and Global Infrastructure Partners, Migdal's share is $75 million.
Erez Migdali, Chief Investment Officer at Migdal Insurance, explained to "Globes" that the investment in the REIT was part of a strategy of substantially expanding investment in infrastructure assets in the investment portfolios and the nostro account, and that Migdal has marked out two main types of infrastructure for investment: renewable energy, and digital infrastructure, which includes data centers and telecommunications infrastructure such as fiber optic cable.
"The development of data centers stems from the switch by enterprises and consumers from keeping data on their own premises to saving it on the cloud, and this is an area that will continue to develop in the coming years," Migdali says.
One of the great advantages of investment in data centers, he says, is that most of the customers are strong cloud services providers like Google, Microsoft and Amazon, and contracts with them are for long periods.
As mentioned, up to now Migdal has focused on credit deals in this area. For example, it financed a portfolio of data centers in Amsterdam and Dublin that were sold to Microsoft, besides data center financing deals in the US, Australia, and Singapore. It has now moved on to equity investment.
"We are linking up with two leading entities in a very large deal in a public company that is the third largest player in the world in data centers. There is a business plan for improving the management of CyrusOne, promoting growth, and enhancing the company's value. The company will be active mainly in the US, but it has plans for expansion to Europe with long-term contracts, and we can already see future growth in this company."
RELATED ARTICLES
Coping with Israel's server farm boom
Omer Adam consortium plans third server farm
Hanan Melcer to replace Shlomo Eliahu as Migdal chair
What is the difference from your point of view between investment in debt and investment in equity?
"A credit deal is much more stable. There's an equity partner who takes on the primary risk, and then we as financers look at the stability of the debt, examine who the leaseholder is, and rate the risk. We still think that this activity is attractive and we're not giving up on it. When we began giving credit, credit spreads were wider, and we have seen them narrowing, which means that risk in this sector has fallen.
"With equity, on the other hand, we look at the business plan, at growth, and at the company's established position as a leading player."
Published by Globes, Israel business news – en.globes.co.il – on April 26, 2022.
© Copyright of Globes Publisher Itonut (1983) Ltd., 2022.
530 new COVID-19 cases in Delhi; positivity rate 2.17 pc
Delhi reported 530 new COVID-19 cases and zero fatality due to the disease on Friday, while the positivity rate stood at 2.17 per cent, according to data shared by the city health department.
With the new infections, Delhi's COVID-19 caseload increases to 19,02,710, while the death toll stands at 26,199.
A total of 24,458 Covid tests were conducted in the city a day ago, the department said in its latest bulletin.
The capital had on Thursday logged 520 Covid cases with a positivity rate of 2.09 per cent and one death due to the disease.
It saw 532 COVID-19 cases and zero fatality due to the disease on Wednesday, while the positivity rate was recorded at 2.13 percent.
On Tuesday, the national capital had recorded 393 COVID-19 cases with a positivity rate of 3.35 per cent and two deaths.
The number of daily COVID-19 cases in Delhi had touched the record high of 28,867 on January 13 during the third wave of the pandemic.
The city had recorded a positivity rate of 30.6 percent on January 14, the highest during the third wave of the pandemic.
The number of active COVID-19 cases in Delhi stands at 2,229, down from 2,377 the previous day, the bulletin said.
As many as 1,602 patients are under home-isolation, down from 1,755 on Thursday, it said, adding that there are 895 containment zones in the city.
There are 9,581 beds for COVID-19 patients in Delhi hospitals, and 115 of them are occupied, the bulletin showed.
EMA panel recommends Pfizer's Xeljanz for ankylosing spondylitis (NYSE:PFE)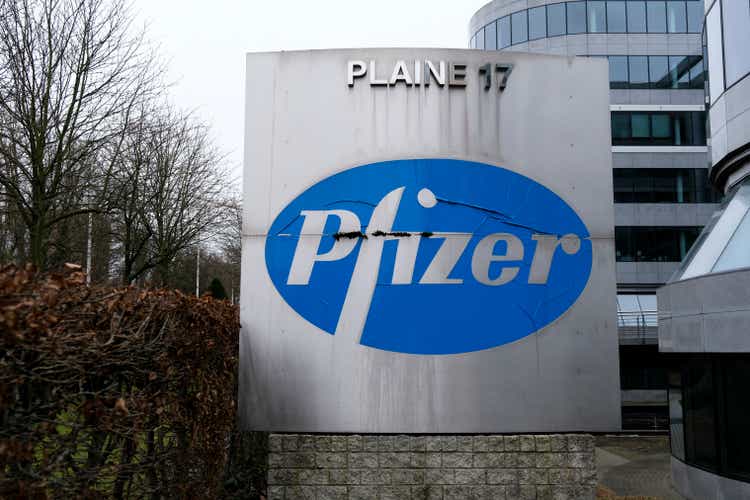 Financial regulator cautions UK against rushing to create 'crypto hub'
The chair of Britain's financial regulator has cautioned against a rush to add crypto markets to the agency's remit after the government launched an ambitious bid to draw up new regulation and make the UK a crypto hub.
Charles Randell, chair of the Financial Conduct Authority, called for "realism" about how long it would take the regulator to prepare to supervise issuers and traders of "purely speculative crypto tokens", and how much crypto firms need to improve before they could be officially authorised.
He also stressed the importance of the FCA's independence at a time when some in the crypto industry have urged the government to press the regulator to be more accommodating of digital assets.
"It's critical that . . . there are strong safeguards to ensure that all interests — not just the interests of people making money from pushing crypto products, but also the interests of the people whose savings will be put at risk — are heard," Randell said, in a speech on Friday. "That requires a strong and independent financial conduct regulator."
The FCA chair, who is expected to leave his post this spring, also said it was not clear how the regulator would pay for the "very significant costs" of adding crypto oversight to its responsibilities.
Randell's comments follow a speech from economic minister to the Treasury John Glen in April, which laid out the government's ambition to make the UK "the very best place in the world to start and scale crypto-companies".
Glen said the government was determined to attract global crypto players to set up shop in the UK, a plan that would include new regulation and probably mean handing more powers to the FCA.
The bid to compete with rival crypto centres, such as Switzerland and Dubai, was met with scepticism by digital asset businesses. Many UK crypto entrepreneurs think the FCA is implacably opposed to digital assets, and crypto companies have clashed with the regulator over how it has implemented money laundering controls.
Randell said the regulator is open to innovation, including using distributed ledger technology and the potential for properly regulated stablecoins — crypto tokens linked to traditional assets like the US dollar — to "reduce costs and frictions" in the payments sector and shake up the industry.
However, Randell questioned the objective of overseeing more speculative cryptocurrencies. "Should people be encouraged to believe that these are investments, when they have no underlying value?" he said.
"When the price of Bitcoin can readily halve within six months, as it has done recently, and some other speculative crypto tokens have gone to zero?" he added.
Randell said he was opposed to including crypto firms under the financial services compensation scheme, which would mean the pot of money collected from regulated financial companies would be available to compensate their customers. The financial services industry as a whole should not be "exposed to the costs of failing crypto firms", he noted.
The FCA chair, who has previously spoken about the need to control advertising for crypto, returned to the subject of endorsements by entertainment personalities.
"With celebrities as varied as Kim Kardashian and Larry David willing to take money to promote speculative crypto, how do we curb people's enthusiasm to do something that may seriously harm their financial lives?" he said.