Tourism to Israel in April far below 2019 levels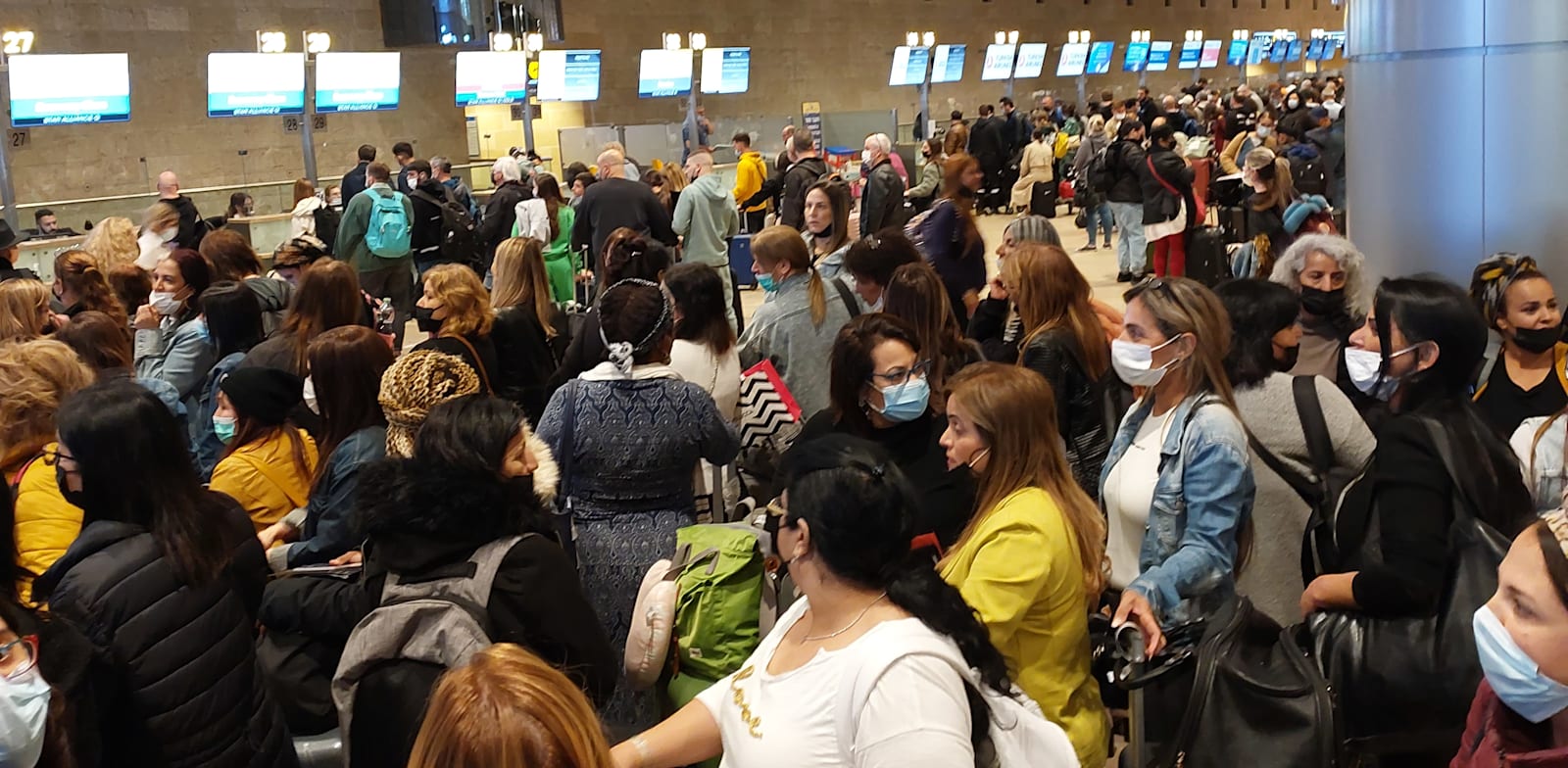 216,400 foreign tourists visited Israel during April, the Central Bureau of Statistics reports, as the country's tourism industry begins the long, hard road to recovery. This figure compares with 413,000 in April 2019, before the Covid pandemic decimated international tourism.
In all of 2021 only 402,300 tourists visited Israel, while 887,100 tourists came in 2020 after a record year in 2019 when 4.5 million foreign tourists came to Israel. The country was closed to foreign tourists from mid-March 2020, except for visitors with special permission to enter, due to the Covid pandemic, re-opening briefly in November 2021, before closing again in December 2021 due to the spread of the Omicron variant.
Israel reopened to fully-vaccinated foreign tourists on January 9, 2022 and to all foreign tourists on March 1. In January 46,700 visitors entered Israel, 90,400 in February, and 168,900 in March. In total 522,400 foreign tourists entered Israel in the first four months of 2022.
In April 2022, 685,600 Israelis traveled abroad, the Central Bureau of Statistics reports, approaching the pre-Covid level of 798,700 in April 2019. The Passover holiday fell in April in both 2022 and 2019. In March and April 2022, 1.2 million Israelis traveled abroad compared with 1.4 million in 2019.
In 2019, Israelis made a record 9.2 million overseas trips but this figure fell to 1.5 million in 2020 and 3 million in 2021.
Published by Globes, Israel business news – en.globes.co.il – on May 8, 2022.
© Copyright of Globes Publisher Itonut (1983) Ltd., 2022.
Ricardo Appointed to Support Transformation of the Greater Toronto Rail Network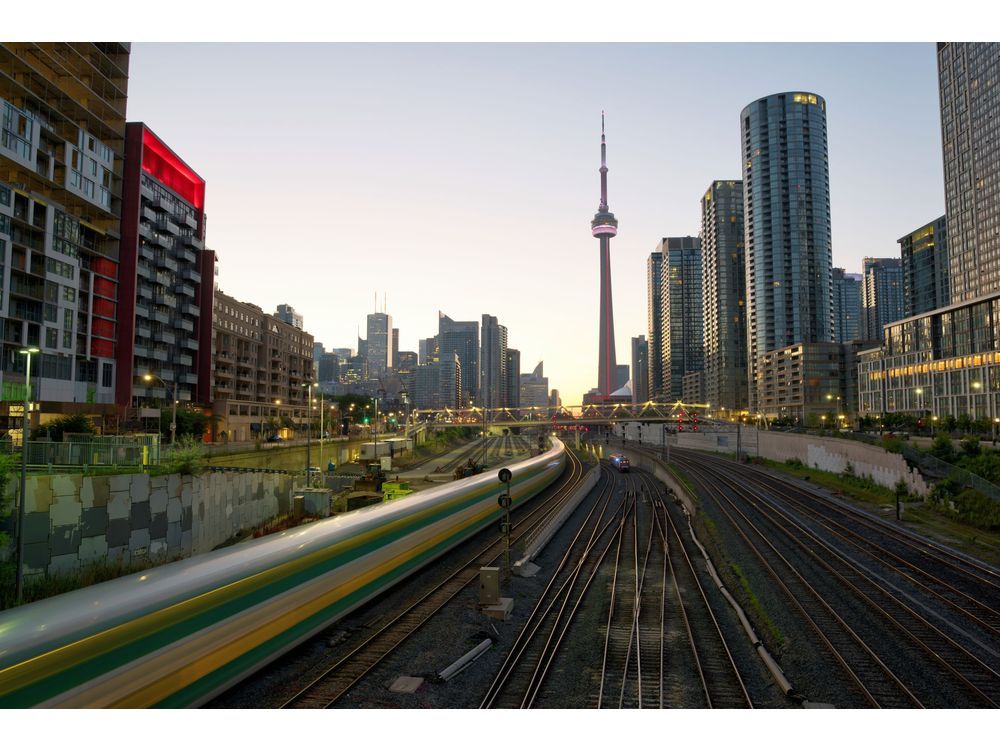 Article content
Experts will perform independent safety assessments during the design stage of the Go Expansion railway upgrade
Article content
LONDON — Ricardo Certification has been appointed as the Independent Safety Assessor (ISA) for the forthcoming transformation of rail transit across the Greater Toronto and Hamilton Area (GTHA), Ontario, Canada.
As the ISA, Ricardo will provide independent scrutiny of the programme's safety documentation during its design phase, ensuring it is in full compliance with relevant standards. Performing these assessments at this early stage will reduce the risk of delays or costly rectification works during the construction, installation and testing phases. The role was awarded by Metrolinx, a crown agency of the government of Ontario that is responsible for GO Transit, the regional network of rail and bus services in GTHA.
Richard Gibney, Certification Director, Ricardo Certification said: "We are delighted to be awarded this important safety role by Metrolinx. This is a complex, multi-faceted programme of works, with new rolling stock, a new traction system and extensive infrastructure upgrades which must be designed to the highest safety standards. Using experience of similar projects around the world, we will provide independent assessment to help ensure safety remains at the forefront throughout the key design stages."
GO Transit's rail network consists of seven lines operating out of Toronto's Union Station, served by an aging fleet powered by diesel locomotives. Infrastructure limitations have imposed a variable timetable across the network, with traffic oriented towards peak rush hour direction. However, rail passenger numbers on GO Transit have steadily risen in recent years: in 2020 the network was carrying over 57 million passengers a year.
A rail upgrade programme, 'GO Expansion', will deliver a faster and more frequent service using modern electric-powered rolling stock. The programme also includes new track, signalling, and over 650km of electrification. The outcome will be a significant increase in services from 3500 (2019) trains per week to over 10,000, with services operating at least every 15 minutes. The new fleet is forecast to deliver a 50% reduction in operating costs per km.
As the appointed ISA, Ricardo teams will support the programme throughout the design phase to assess whether Metrolinx and ONxpress Transportation Partners have developed relevant safety documentation – including the system definition, system safety plan and safety case – in full compliance with standards such as the Canadian Method for Risk Evaluation and Assessment, and EN50126, the international standard for the specification and demonstration of Reliability, Availability, Maintainability and Safety (RAMS) for railway applications.
Article content
As the first organisation to be accredited to ISO/IEC 17020:2012 under Canada's new Independent Safety Assessor for Railway Systems Accreditation Program, Ricardo Certification has demonstrated its technical capabilities to the Standards Council of Canada (SCC), the national accreditation organisation.
NOTES TO EDITORS:
Ricardo plc is a world-class strategic, environmental, and engineering consulting company, listed on the London Stock Exchange. With over 100 years of engineering excellence and employing close to 3,000 employees in more than 20 countries, we provide exceptional levels of expertise in delivering innovative cross-sector sustainable outcomes to support energy transition and scarce resources, environmental services together with safe and smart mobility. Our global team of consultants, environmental specialists, engineers and scientists support our customers to solve the most complex and dynamic challenges to help achieve a safe and sustainable world. Visit www.ricardo.com.
Ricardo Certification comprises a set of companies within the Ricardo Group that perform independent assurance and testing services in rail and other sectors. Companies within Ricardo Certification are accredited against inspection and certification standards enabling them to offer accredited services in line with national and international rules and approval processes.
View source version on businesswire.com:
Contacts
Media:
Andrew Foulkes
Marketing Communications Manager
Ricardo Rail
Email: andrew.foulkes@ricardo.com
Kathryn Bellamy
Group Senior Communications Manager
Ricardo plc
Email: kathryn.bellamy@ricardo.com
Telephone: +44(0)7921 941824
Key supplier says China will struggle to develop advanced chip technology
The chief executive of JSR, one of the world's largest suppliers of a material critical for semiconductor production, has said lack of industry infrastructure will make it "very difficult" for China to develop leading-edge chipmaking technology despite a push for self-sufficiency.
Eric Johnson, a rare American leader at a Japanese semiconductor company, also said in an interview that he expected chip sector supply bottlenecks to continue into 2023.
US export curbs on technologies required to make the most advanced chips have prompted China to invest heavily to develop its own semiconductor supply chain.
But Johnson said China would struggle to master the sophisticated chipmaking technology based on a technique known as extreme ultraviolet or EUV lithography.
"I think China also would love to develop their own EUV competency, their ecosystem for these things. I think it's going to be very difficult for them to do that, frankly," Johnson said.
Semiconductors, essential to products from smartphones to washing machines, have become a focus of competition between Washington and Beijing. Joe Biden on Friday began his first trip to Asia as US president by visiting a Samsung chip plant in South Korea and stressing his desire to secure semiconductor supply chains.
EUV lithography is a highly demanding process using light to etch minuscule integrated circuits on to silicon wafers.
Even if China "got a paper on exactly what the chemistries were . . . to manufacture that at the purities, and the precision, and reproducibility is really tough", Johnson said. "It's not that simple and they don't have the supply chain to support that either."
Tokyo-based JSR is a leading supplier of photoresists, thin layers of material used to transfer circuit patterns on to semiconductor wafers. Analysts say it has around 30-40 per cent of the global market for photoresists used to make advanced chips and counts Samsung, Taiwan's TSMC and Intel of the US among its customers.
China is the world's biggest importer of chips and has been investing heavily in semiconductor initiatives as part of its "Made in China 2025" push, which calls for 70 per cent self-sufficiency in the most important components for critical technologies by 2025.
But Johnson said "leading-edge capability takes decades and a lot of money to develop . . . you really need applications like the iPhone to pay for the stuff". 
Still, Johnson stressed that Beijing was aggressively investing in less advanced chipmaking technologies that were also important, and that China was a big part of JSR's growth strategy.
He said he wanted to balance being able to "respectfully" and "responsibly" service customers in China with "sensitivity to the concerns that the US government has and concerns with protecting interests in Japan".
"It is under-appreciated how much opportunity there is in China that's not dependent on those very leading-edge capabilities," he said.
Johnson said global chip supply bottlenecks that have undermined the global economy would take until next year to resolve.
"It just takes time to bring new capacity online and that new capacity won't really start to make an impact probably until the end of this year or next year," Johnson said.
He said he expected it to be particularly "problematic" for the sector to meet demand for semiconductors used in vehicles, as they used less advanced chips which were less profitable and so attracted less investment.
Price hikes help India Inc fight margin pressure; operating profit up 20%, net profit by 34%
Despite the inflation in inputs, India Inc seems to have managed to protect its margins reasonably well by passing on the costs to consumers. Not all companies have been able to take price hikes to offset the entire increase in costs, but aggregate numbers for Q4FY22 show they have covered some ground.
For a universe of 927 companies (excluding banks and financials), operating profit margins contracted by only 50 basis points year-on-year to 16.37%, in the three months to March. Consequently, the operating profit went up by a good 20% y-o-y and the net profits by a handsome 34%.
Management commentary suggests companies plan to either raise prices further or offer smaller volumes for the same price to protect margins. By a rough reckoning, prices have been raised by 5-15% for consumer staples, 10-12% for durables, around 10% for automobiles, 5-15% for residential properties and around 5-8% at fast food eateries. By passing on the cost increases, companies have managed to grow their top lines despite, in many cases, selling smaller volumes. For the sample of 927 firms, net sales in Q4FY22 rose 24.2% y-o-y.
Hindustan Unilever, for instance, has upped prices by about 10%, enabling it to report a revenue growth of 11% y-o-y in Q4FY22 despite volumes staying flat. Despite a 9% y-o-y drop in volumes, Eicher Motors posted a revenue growth of 9% y-o-y, thanks to a 21% y-o-y increase in the average selling prices (ASPs). At Bajaj Auto, Ebitda margins were down 80 bps y-o-y despite price hikes. Tata Steel's margins in Q4FY22 were softer but the management is hoping better realisations will offset the cost inflation in the current quarter.
Gross margins at Asian Paints came off by 450 bps y-o-y as the company was able to only partially offset the high raw material costs with price increases of 22% y-o-y. Again, the profit performance at JSW Energy was a modest one as the higher realisations of 4% y-o-y were inadequate to offset the higher cost of generation, which rose 23% y-o-y.
While profitability may have been under some pressure, the good news is that businesses that were hit by the pandemic are bouncing back with the economy opening up. AB Fashion and Retail, for instance, reported better-than expected Q4FY22 revenue growth of 25% y-o-y as the distributor channel recovered. Avenue Supermarts posted Q4FY22 revenue growth of 18% y-o-y, driven by a revival in same store sales growth and the contribution from 21 new stores added during the quarter. Sales of big-ticket items, however, were somewhat subdued. At Titan, for instance, jewellery sales were flat, impacted by the volatility in gold prices.
The strong show by commodity players and some turnaround performances do skew the numbers somewhat. The profit growth slows to 21.6% y-o-y from 34% if Reliance Industries, Tata Steel, Tata Motors and Adani Power are excluded; the four together account for 20.2% of the sample's revenues. Tata Motors narrowed its losses to Rs 1,033 crore in Q4FY22 from Rs 7,605 crore in Q4FY21, while Tata Steel posted a strong 47% y-o-y growth in net profits. Adani Power posted a net profit of Rs 4,645.47 crore against Rs 13.13 crore reported a year ago.