Does Self-Discovery Lead To Self-Improvement?
Before going to bed, do you ever think about what you want from life? This The post Does Self-Discovery Lead To Self-Improvement? appeared first on US Times Now.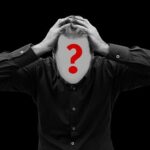 Before going to bed, do you ever think about what you want from life? This is an exemplary initiative and the first good step towards self-discovery, but uncovering a path toward achieving goals takes work and consistency.
Self-Discovery
Self-discovery is different for every person. It aids you in concretely understanding yourself. The power of genuine self-discovery can be a remarkable tool to reach the thriving destination you dream of. Still, actionable takeaways need to be applied.
It helps you find who you are, giving you a sense of direction. This is what will ultimately lead to a successful and rewarding life. Besides this, it gives you the confidence to make informed decisions and actions. It is a process of examining and figuring out the missing point in life to take action toward fulfillment.
Self-Discovery and Self-Improvement
To improve, one must discover who they are. Self-discovery and self-improvement are correlated. Self-discovery aids you in understanding whether the decisions you make are moving in your favor or against you. The more people tend to know about their selves, the better they perform in life with happiness.
Through discovering the within, a person develops self-awareness, which improves self-care, self-esteem, and overall well-being. To learn more about self-discovery, get a copy of BIG MEDICINE PRETTY WATER and delve into the character of Alyssa Aleeray of how she discovers her true self and destiny.
Here are a few questions one could ask themselves to improve self-discovery and improvement.
What are the five things I love doing most and hate doing most?
Where do I see myself in the next three years?
What are my four greatest strengths and weaknesses?
By the time I am above 55, how should I spend my life?
What are the ten things I want to change this year?
Take Your Time
Never try to tackle everything in one sitting but prioritize quality over quantity. Your pace will speed up with time, but the rate you will create will say a lot about you. Prevent taking shortcuts and focus on long-term goals. Being fully aware of your inner self requires patience, and giving more time will aid you in better comprehending your life's purpose and goals.
Evaluate and Explore Your Passion and Skills
Passion is what makes life meaningful and purposeful. It encourages people to work on their goals and helps them become more curious about exploring. What allures you? What brings delight and joy to your life?
Discovering your unique abilities and working on how to use them is a significant part of self-improvement and discovery. Using your skills effectively brings out positive and successful outcomes, enhancing self-confidence.
Books, movies, music, and real-life interactions offer insights and a broader room for self-exploration. So, ask yourself what attracts you to life, just like Alyssa captivated the Big Medicine until she discovered her purpose was to save the family's ancestral saga.
Bottom Line!
Learning is a never-ending process and works best when treated as a lifelong process—the desperation and eagerness to learn more lead you to be fully aware of yourself. The more you know, the more you can explore and invent.
The process of self-discovery leads to self-improvement and is unique for everyone. Yet, it is not something that happens over time, but it requires patience, consistency, and hard work. You are the master of your journey. Explore, learn, and improve!
Get yourself a copy of fascinating historical fiction, BIG MEDICINE PRETTY WATER by Michael Katko, and lean into the aspiring process of self-discovery of some epic characters.
The post Does Self-Discovery Lead To Self-Improvement? appeared first on US Times Now.