ASAP Rocky's Bail Set At $500k!!
ASAP Rocky's bail has been set at $500,000.
Rocky was arrested for assault with a deadly weapon at Los Angeles International Airport on Wednesday morning.
An LAPD press release alleges an argument took place between Rocky and the victim near Vista Del Mar and Selma Avenue.
"The argument escalated and resulted in the suspect firing a handgun at the victim," the statement reads. "The victim sustained a minor injury from the incident and later sought his medical treatment. Following the shooting, the suspect and two additional males fled the area on foot. Detectives worked diligently to investigate and corroborate the reporting information, which helped identify the suspect(s) involved."
The rapper was arrested and police served a search warrant on the rapper's home dressed in full riot gear and used a battering ram to access Rocky's property. 
California has the strongest gun laws in the nation. If convicted for shooting a man, A$AP faces up to 20 years in prison.
Choose Which Disney Channel Character You Would Want In An Ideal Situation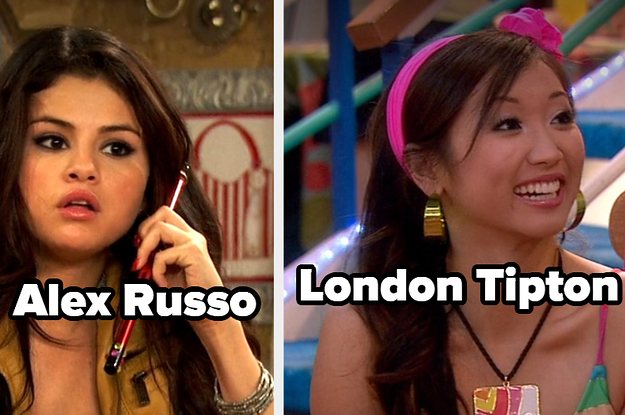 Alex Russo could help me dissapearus from any awkward situation.
---
View Entire Post ›
Kim Kardashian Shares 'I Love You' Message Of Support Amid Pete Davidson's Exit From 'SNL'
Kim Kardashian had some supportive words to say to her boyfriend Pete Davidson on her official Instagram account after he made a major life transition. The sweet message came after he made his final appearance on Saturday Night Live on May 21.
"In case you haven't heard this lately, I love you. I love you so f—ing much, and I'm so proud of you — of the big things and the little things and everything in between the big things and the little things," The Instagram story read. "Consider me your personal, little life cheerleader because you deserve to have one. Woo!" She then uploaded a collage of Pete's appearances on 'SNL,' according to People.
Reports started breaking that Pete was leaving the iconic sketch show after eight years on May 20. The comedian himself then confirmed reports with a personal announcement on a "Weekend Update" skit the next day.
"Lorne accidentally gifted me a sock so I'm now free," he said in a clever Harry Potter reference. "I remember when I auditioned for SNL, he looked me in the eye and said 'I don't think you're right for this show — so let's screw this up together.' And that's exactly what we did. That's why people who think I don't deserve this job shouldn't hate me since we have so much in common…like if anything, I should inspire hope — that literally anyone could be on Saturday Night Live," he added.
"Thank you to Lorne for never giving up on me, and believing in me, and allowing me to have a place to call home with memories that will last a lifetime — thank you, guys," he concluded in a final emotional statement regarding his last appearance as a cast member.
However, the sentiment didn't stop there, as The King of Staten Island star asked his close friend Dave Sirus to post a heartfelt letter on his social media written by Pete himself. "I owe Lorne Michaels and everyone at SNL my life. I'm so grateful and I wouldn't be here without them. I appreciate you guys always having my back and sticking up for me even when that wasn't the popular opinion," he said. "Thank you for always believing in me and sticking by my side even when it seemed comical. Thank you for teaching me life values, how to grow up and for giving me memories that will last a lifetime. SNL is my home," he stated towards the end of the letter.
Everything We Know About Ron Lafferty's Ex-Wife, Dianna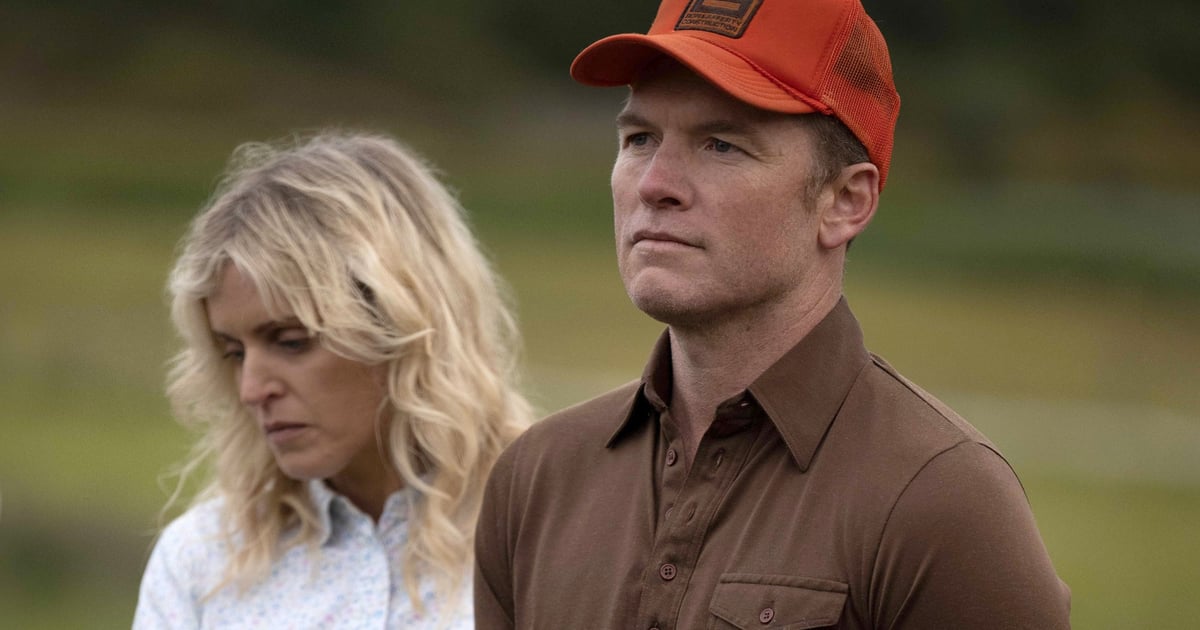 The chilling murder cases of Brenda Wright Lafferty and her 15-month-old daughter that sent shock waves through the Utah Mormon community in the '80s are the center of the true-crime thriller series "Under the Banner of Heaven." The seven-part FX miniseries, which is based on the eponymous 2003 nonfiction bestseller by Jon Krakauer, stars Andrew Garfield and Daisy Edgar Jones in lead roles as it examines how deep-seated religious beliefs played an integral part in a tragic double murder. The gruesome killings were carried out by Brenda's brothers-in-law — Ron and Dan Lafferty, who believed they were prophets and claimed divine revelations from God as their motivation for the murders.
Though most of the adaptation focuses on the troubled fundamentalist brothers and their misguided principles, Ron's marital life with his then-wife Dianna Lafferty also had an impact on their homicidal machinations. Continue reading to learn more about Dianna Lafferty, her tumultuous marriage to Ron, and a small update on where she is now.
Who Is Dianna Lafferty?

The Laffertys were considered a prominent devout Mormon family. Its patriarch, Watson Lafferty, indoctrinated his six children, including Ron and Dan, with extreme values. According to Krakauer's "Under the Banner of Heaven," book, Ron and Dianna first met in Florida, where the former was on a two-year Church of Latter-day Saints (LDS Church) mission and the latter was finishing nursing training. The couple tied the knot shortly after their courtship and moved to Utah to be close to Ron's family. The two had six children. Penelope Weiss, Dianna's friend, opened up to Krakauer about the couple's marital life, stating their marriage was "so happy for sixteen and a half years." She remembered Ron as a good husband and a level-headed, responsible eldest son who often mediated disagreements in the family.
Why Did Dianna Lafferty Leave Ron Lafferty?

Things took a turn for the worse when Dan slowly began instilling his extreme fundamentalist beliefs into Ron, which included embracing the practice of polygamy, which had long been outlawed by the Mormon church in 1890. Soon after, Ron began pushing for Dianna to participate in his newfound penchant for a polygamous lifestyle and grew increasingly abusive towards her over time. Soon enough, the brothers were excommunicated from the LDS Church, and they joined an extreme sect of Mormonism called School of the Prophets.
After losing his job, financial woes increased the tension between the couple, and with Ron tumbling down a self-righteous spiral, Dianna turned to Brenda, the youngest Lafferty son, Allen's, wife for help. Brenda, who didn't agree with Ron and Dan's fundamentalist views, strongly advised Brenda to seek divorce from Ron. Unable to find any other way out, Brenda officially filed for divorce, which was finalized in 1983. Following their split, Brenda moved back to Florida, taking their six kids with her.
When Brenda stopped Allen from joining the School of the Prophets following his brothers' persuasions, Ron accused Brenda of attempting to split their family. Already enraged with Brenda's role in his divorce from Dianna, Ron directed his resentment at Brenda and three other people he considered "obstacles in his path." In March 1984, Ron devised a murderous plot and killed Brenda and her daughter, Erica.
Where is Dianna Lafferty Now?

Though there isn't any public information on where Dianna is at present, the last update on her following the divorce with Ron suggests that she still lives in Florida along with her children.
Image Source: Placeholder