'Downton Abbey' Stars You Forgot Were On The Show: Rose Leslie, Charlie Cox, & More
Downton Abbey became one of the biggest and most unlikely hits in the mid-2010s, making big stars out of little known actors. In addition to the main cast, some of the show's supporting stars are perhaps very well known today, but back then, were just making their name on the world stage.
Below we break down seven actors — both big and small — who you may have forgotten graced the halls of the fictional estate belonging to the Crawley family.
Rose Leslie 
Rose Leslie became a fan favorite on Game of Thrones, playing opposite Kit Harrington as the tough yet sweet Ygritte. But before she took on the role as a woman of the Free Folk, Rose played the role of Gwen Dawson, a simple maid in the Downton house, in eight episodes of Downton Abbey, appearing in all of season one plus one episode in the final season.
Although Gwen worked as a maid at the Crawley's estate, she had big dreams to become a secretary. Lady Sybil, played by Jessica Brown Findlay helped her realize those dreams by connecting her with a business man who visited Downton.
When we first met Gwen she was a maid on the Crawley's estate but with big dreams to become a secretary. Sybil helps her realise those dreams when she helps her get a job with a businessman who visits Downton. In the final season, when Gwen returns after being away for 11 years, it's revealed she married a gentleman and rose in class status. She informs them of her past occupation and recalls Sybil's kindness toward her.
Charlie Cox 
Charlie Cox has made a serious name for himself as Daredevil, but before he was fighting crime in Hell's Kitchen, he had a prominent role on Downton as Phillip Villiers, Duke of Crowborough, putting on like he was attempting to swoon Lady Mary Crawley.
Although he made it seem as if he was attempting to court Lady Mary, he was actually busy, well, getting busy, with footman Thomas Barrow. The two shared a brief romance at the estate but then Phillip took off, realizing there was no money waiting for him at Downton in Lady Mary.
Lily James 
Lily James is now a household name in both film and TV, playing roles in Disney's Cinderella, Edgar Wright's Baby Driver, and, most recently, making a splash as Pamela Anderson opposite Sebastian Stan's Tommy Lee in Hulu's Pam & Tommy.
Before she blew up in Hollywood, however, Lily was a mainstay on Downton for multiple seasons, playing the sweet and adventurous cousin of the Crawley family, Lady Rose. Rose brought light back to the Yorkshire estate after Lady Sybil's death, even though she was a bit rebellious. She would later marry Atticus Aldridge and give birth to a daughter Victoria Rachel Cora.
Paul Giamatti 
A beloved performer in the U.S., perhaps many weren't expecting the likes of Paul Giamatti to show up on our Downton screens. The actor, who has a plethora of film and TV credits such as in Sideways, John Adams, and, most recently, Billions, played Cora Crawley's brother Harold Levinson.
The American newcomer, who made a cameo in one episode of the show, was definitely different than his British counterparts. As a no-nonsense man, he was out of place among the upper crust of Europe, but still made some companions. While staying at the Crawley's in London for Rose's ball, he becomes drawn to Lord Aysgarth's (James Fox) daughter, Madeleine Allsopp (Poppy Drayton).
Dan Stevens 
Dan Stevens, who played Matthew Crawley, heir to Robert Crawley and lover and husband to Lady Mary Crawley sadly left the show quite abruptly in season 3 in a car wreck. Although tragic for Downton fans, Dan's exit was fortunate for his career, as he moved on to some major projects, like having the lead in the FX X-Men series Legion and starring as the Beast in the remake of Disney's animated film Beauty & the Beast.
In a 2021 interview with The Australian, per Town & Country, Dan admitted to his concerns about being typecast if he stayed with Downtown for too long, saying he wanted to leave to pursue more "variety" in his career. In another interview with Digital Spy, Dan noted he didn't plan on returning to the Downton universe for any movies, but enjoyed his time on the show.
"I'm incredibly grateful for everything that that role and that show gave me," he said. "And also, you know, learning to put my faith in fortune, I guess, and following instinct, and following the advice of good people around me."
Iain Glen 
In addition to Rose Leslie came another Game of Thrones favorite, Iain Glenn, who was best known on the fantasy series as Daenerys Targaryen's loyal servant, Jorah Mormont. Moreover, Iain can be found in the DC Universe series Titans as a matured Bruce Wayne.
ICYMI, Iain played a suitor, Richard Carlisle, to Lady Mary. Unlike the tender-hearted Jorah he played on GoT, Iain's Richard was a mean-spirited snob who almost forced Lady Mary to marry him. Luckily, Lady Mary refused and fell for Matthew, leaving Richard in the dust.
James Faulkner 
Another Game of Thrones star? You don't say! James Faulkner was also a part of the HBO series, playing Samwell Tarly's evil father Randyll Tarly. Daenerys Targaryen burned the leader of his house alive after she defeated him and the Lannister forces during battle.
James is keen on playing villains, as in Downton, he played Lord Sinderby, aka the husband to Penny Downie's Lady Sinderby. He was known for disapproving of his son's relationship with Lady Rose, considering his family's Jewish ancestry not aligning with Rose's Christian background.
Choose Which Disney Channel Character You Would Want In An Ideal Situation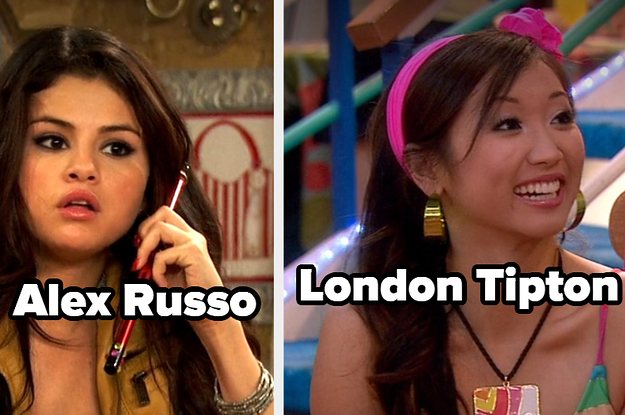 Alex Russo could help me dissapearus from any awkward situation.
---
View Entire Post ›
Kim Kardashian Shares 'I Love You' Message Of Support Amid Pete Davidson's Exit From 'SNL'
Kim Kardashian had some supportive words to say to her boyfriend Pete Davidson on her official Instagram account after he made a major life transition. The sweet message came after he made his final appearance on Saturday Night Live on May 21.
"In case you haven't heard this lately, I love you. I love you so f—ing much, and I'm so proud of you — of the big things and the little things and everything in between the big things and the little things," The Instagram story read. "Consider me your personal, little life cheerleader because you deserve to have one. Woo!" She then uploaded a collage of Pete's appearances on 'SNL,' according to People.
Reports started breaking that Pete was leaving the iconic sketch show after eight years on May 20. The comedian himself then confirmed reports with a personal announcement on a "Weekend Update" skit the next day.
"Lorne accidentally gifted me a sock so I'm now free," he said in a clever Harry Potter reference. "I remember when I auditioned for SNL, he looked me in the eye and said 'I don't think you're right for this show — so let's screw this up together.' And that's exactly what we did. That's why people who think I don't deserve this job shouldn't hate me since we have so much in common…like if anything, I should inspire hope — that literally anyone could be on Saturday Night Live," he added.
"Thank you to Lorne for never giving up on me, and believing in me, and allowing me to have a place to call home with memories that will last a lifetime — thank you, guys," he concluded in a final emotional statement regarding his last appearance as a cast member.
However, the sentiment didn't stop there, as The King of Staten Island star asked his close friend Dave Sirus to post a heartfelt letter on his social media written by Pete himself. "I owe Lorne Michaels and everyone at SNL my life. I'm so grateful and I wouldn't be here without them. I appreciate you guys always having my back and sticking up for me even when that wasn't the popular opinion," he said. "Thank you for always believing in me and sticking by my side even when it seemed comical. Thank you for teaching me life values, how to grow up and for giving me memories that will last a lifetime. SNL is my home," he stated towards the end of the letter.
Cannes Review: Jean Dujardin In Cedric Jimenez's 'Novembre'
Understandably, the terrorist attacks in Paris on the night of November 13, 2015 have been treated with great sensitivity by the French film industry, and the only other film in the Cannes Film Festival's lineup this year to touch on those events — Alice Winocour's Paris Revoir — is a lightly fictionalized drama set in the aftermath of the night 130 people were killed, most of them at a rock concert at the city's Bataclan nightclub. Though many names have been changed, for obvious security reasons, Cedric Jimenez's Novembre is, by contrast, a heavy-artillery just-the-facts-ma'am police procedural detailing the manhunt that followed in the next five days.
The Cannes out-of-competition film starts in a quite surprisingly low-key way, following a woman jogging the banks of the Seine as David Bowie's mournful early 1970s cover "Sorrow" plays. The events of the night play out on screen, and though, quite rightly, we are not shown any of the carnage, we do find out that the jogger, Ines (Anaïs Demoustier), is an off-duty cop with the city's anti-terrorist team, and her shock when she gets a call from the team is a neat way of showing just how bad news really travels. In the office, Fred (Jean Dujardin) and Héloise (Sandrine Kiberlain) are charged with the impossible task of finding the people responsible for the shootings, using CCTV footage, in-person surveillance and phone wires to investigate a terror network with links to Brussels.
For the most part, this is superior reconstruction stuff, so much so that Dujardin soon disappears into a role that is largely exposition, pointing at maps and pictures on pin boards, and shouting at subordinates in a generous, avuncular way. The military aspect is slightly disturbingly fetishized; though Fred's division is clearly on the right side of history, the Hollywood-blockbuster images of faceless police in black riot gear don't exactly make it look like the cavalry is coming, which is when you might realize that you're not watching a run-of-the-mill Netflix true-crime drama. The shootouts are brutal, and though necessary to the story, their presentation is a little counterintuitive in a film that is predicated on the preservation of peace in a non-violent society.
Thankfully, there are glimmers of humanity, and just when it seems that there might be no nuance at all to this effective but so far prosaic film, Jimenez pivots to the story of Samia (the fantastic Lyna Khoudri Samia), a young do-gooder at a homeless camp who has serious intel: her flatmate is bankrolling her cousin, one of the terrorists.
This is where Novembre takes off; Fred and Héloise put pressure on Ines to deliver the suspect by any means, and the film strikes out in a slight different direction. Until now, it has been about rules, responsibility and the full weight of the law — but in an abstract way. Now, with Samia being strong-armed and frightened, we see how those things impact on normal people, how civic duty is all well and good until you try to actually do it.
Novembre doesn't offer any new insights into what happened, and neither does it dwell on that. What's good about it is that reflects on lessons learned, giving credit where it's due — finding terrorists in today's world is near-impossible task, so the achievements the French made that week are incredible — but it also isn't afraid to find fault, noting the injustices that can and do happen, ironically, in the pursuit of justice itself.