'Love, Victor' Season 3: Who Will Victor Choose? All We Know
High school can't last forever. Love, Victor is coming to an end — but there's still one last adventure to be had before graduation. 
A spin-off of the major motion picture Love, Simon, Love, Victor set out to be a coming-of-age LGBTQIA+ series about teens embracing their authentic selves. Season 3 will find that story  — and its characters — coming full circle, but the show almost never happened at all. 
Originally set to air on Disney+, Love, Victor was dropped by the streaming service after it was given a 14+ rating and "evolved" into something different.
"When we sold the show to Disney+, we sold it to them straight-to-series," executive producer Issac Aptaker told Digital Spy in February 2021. "It was before the platform had even launched. They didn't have any original programming yet. As we were figuring out what the show is, Disney+ was simultaneously figuring out what they were, and what audience they were for.
Aptaker added about the move: "The show evolved into something that felt like it fit much more on Hulu with their slate of teenage high-school shows that they already had. It was a little bit more mature than the version of high school that was going to be depicted on Disney+."
Hulu went on to release two ten-episode seasons before announcing in April that season 3 would not only be the show's last, but that the coming of age series would now officially stream on both Disney+ and Hulu platforms.
"We are proud of Love, Victor and are excited to bring it to the widest possible audience on June 15 by making the full series available on both Disney+ and Hulu to celebrate the final season and LGBTQIA+ Pride Month," Hulu president Joe Earley said in a statement to Variety.
In an official press release from Hulu, Craig Erwich, president of Hulu Originals and ABC Entertainment, spoke about the importance of providing the widest audience possible for a show as inclusive and empowering as Love, Victor.
"When we think about creating stories that reflect the world we live in, which means being inclusive, empowering and authentic, Love, Victor represents one of our greatest achievements," he gushed about the series. "Distributing the show on both platforms will allow us the opportunity to bring Victor's stories as well as his family and friends' journeys that have been so beautifully told by our executive producers Isaac Aptaker and Elizabeth Berger and our showrunner Brian Tanen to as wide of an audience as possible."
Season 2 of the show left Victor Salazar (Michael Cimino) on a cliffhanger after he decided which boy he would choose as his boyfriend — complicated Benji (George Sear), or newcomer Rahim (Anthony Keyvan). While Victor made the decision in the finale's finale moments, audiences never got to see who it was.
Season 2 also showed Victor's best friend Felix (Anthony Turpel) and sister Pilar (Isabella Ferreira) embarking on a new relationship while Lake (Bebe Wood) explored her sexuality and Mia (Rachel Hilson) dealt with the reality of her father getting remarried. 
Executive producer Berger told Entertainment Weekly in June 2022 that Season 3, which premieres on June 15, will pick up with Victor having a "moment of clarity" about his choice after "closing his eyes and following his gut." 
Scroll down and see all we know about the final season of the LGBTQ series so far:
Choose Which Disney Channel Character You Would Want In An Ideal Situation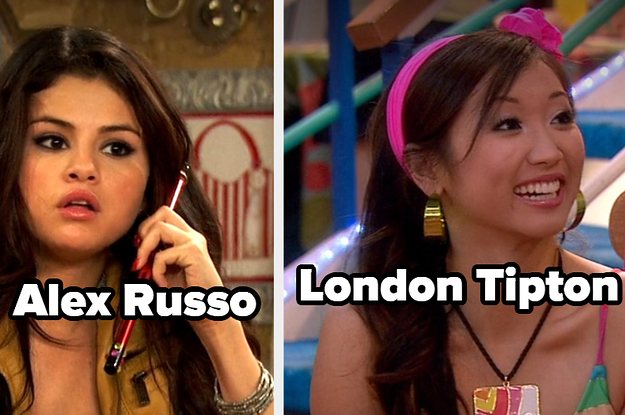 Alex Russo could help me dissapearus from any awkward situation.
---
View Entire Post ›
Kim Kardashian Shares 'I Love You' Message Of Support Amid Pete Davidson's Exit From 'SNL'
Kim Kardashian had some supportive words to say to her boyfriend Pete Davidson on her official Instagram account after he made a major life transition. The sweet message came after he made his final appearance on Saturday Night Live on May 21.
"In case you haven't heard this lately, I love you. I love you so f—ing much, and I'm so proud of you — of the big things and the little things and everything in between the big things and the little things," The Instagram story read. "Consider me your personal, little life cheerleader because you deserve to have one. Woo!" She then uploaded a collage of Pete's appearances on 'SNL,' according to People.
Reports started breaking that Pete was leaving the iconic sketch show after eight years on May 20. The comedian himself then confirmed reports with a personal announcement on a "Weekend Update" skit the next day.
"Lorne accidentally gifted me a sock so I'm now free," he said in a clever Harry Potter reference. "I remember when I auditioned for SNL, he looked me in the eye and said 'I don't think you're right for this show — so let's screw this up together.' And that's exactly what we did. That's why people who think I don't deserve this job shouldn't hate me since we have so much in common…like if anything, I should inspire hope — that literally anyone could be on Saturday Night Live," he added.
"Thank you to Lorne for never giving up on me, and believing in me, and allowing me to have a place to call home with memories that will last a lifetime — thank you, guys," he concluded in a final emotional statement regarding his last appearance as a cast member.
However, the sentiment didn't stop there, as The King of Staten Island star asked his close friend Dave Sirus to post a heartfelt letter on his social media written by Pete himself. "I owe Lorne Michaels and everyone at SNL my life. I'm so grateful and I wouldn't be here without them. I appreciate you guys always having my back and sticking up for me even when that wasn't the popular opinion," he said. "Thank you for always believing in me and sticking by my side even when it seemed comical. Thank you for teaching me life values, how to grow up and for giving me memories that will last a lifetime. SNL is my home," he stated towards the end of the letter.
23 Hollywood Nepotism Babies Who Played The Younger Version Of Their Famous Parents