Ulta Gorgeous Hair Sale 2022: Get This Eva NYC Conditioner With 13,500+ 5-Star Reviews for $6 – E! Online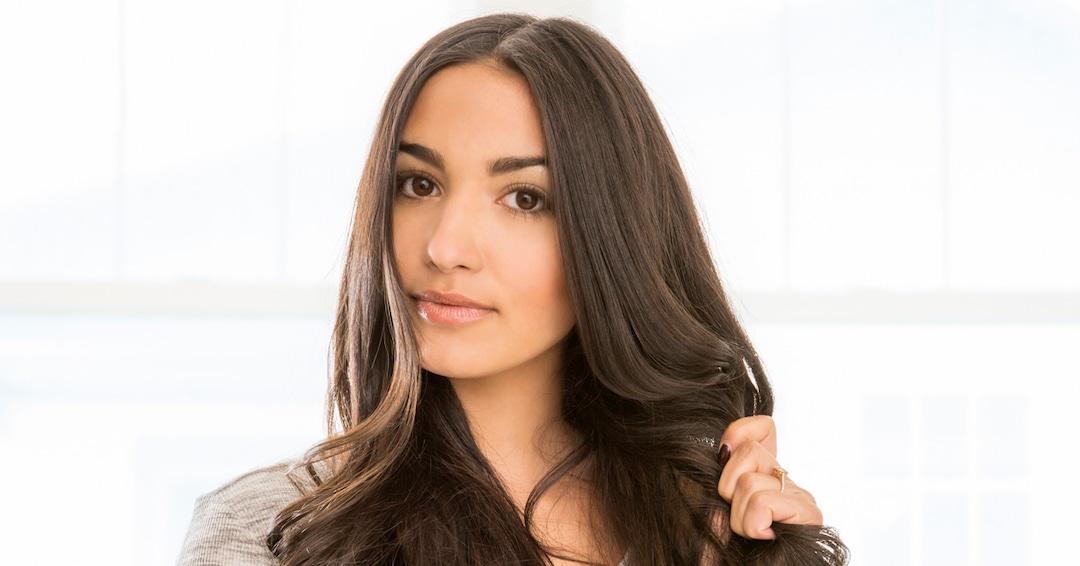 Ulta Hair Deals May 8, 2022
Drybar Liquid Glass Miracle Smoothing Sealant- $17; regularly $34
Drybar The Tress Press Straightening Iron 1.25″- $85; regularly $169
Drybar The Super Lemon Drop Daily Detangler- $10; regularly $20
Ulta Hair Deals May 9, 2022
Curlsmith Bonding Oil- $15; regularly $29
Matrix A Curl Can Dream Products- $10-12; regularly $19-24
Gimme Beauty Products- $4-5; regularly $8-10
Ulta Hair Deals May 10, 2022
Bed Head Products- $7-15; regularly $13-29
Eva NYC Shampoo and Conditioner- $7; regularly $13
Eva NYC Spectrum Far-Infrared Tools- $40-45; regularly $80-90
Ulta Hair Deals May 11, 2022
CHI Products- $8-25; regularly $15-40
Wella Hair Masks- $3-26; regularly $6-51
Bondi Boost Blonde Baby Products- $14-15; regularly $28-$30
Ulta Hair Deals May 12, 2022
Madison Reed Radiant Hair Color Kit- $15; regularly $30
Wet Brush Pro Shine Enhancers- $8; regularly $16
PRAVANA The Perfect Blonde Products- $10; regularly $20
Punky Colour Products- $2-10; regularly $4-20
Love Wellness Call Me Collagen- $13; regularly $15
Ulta Hair Deals May 13, 2022
Bed Head Mess Behave Deep Hair Waver- $23; regularly $46
Ouidad Products- $11-25; regularly $22-50
Virtue 6-In-1 Styler- $17; regularly $34
CHI for Ulta Beauty Titanium 1″ Irons- $60; regularly $120
Keratin Complex Keratin Obsessed Multi-Benefit Treatment Spray- $13; regularly $26
Ulta Hair Deals May 14, 2022
Matrix Instacure Products- $11-12; $22-24
Revlon One-Step Hair Dryer & Volumizer Hot Air Brush- $30; regularly $60
Better Not Younger Wake Up Call Shampoo and Conditioner- $14; regularly $27
Ulta Hair Deals May 15, 2022
Babylisspro Porcelain Ceramic 1″ Iron- $38; regularly $75
IGK Shine Products- $15-16; regularly $29-32
Lime Crime Products- $2-11; regularly $4-22
Toppik select Hair Building Fibers- $13; regularly $25
Keracolor Clenditioners- $10-22; regularly $20-44
Ulta Hair Deals May 16, 2022
AG Hair Products- $3-$35; regularly $5-69
Grande Cosmetics GrandeHAIR Serums- $33-63; regularly $65-125
Not Your Mother's Naturals Products- $4-5; regularly $8-9
Ulta Hair Deals May 17, 2022
Biolage All-In-One Products- $11-12; regularly $22-24
Sebastian Hairsprays- $4-11; regularly $7-22
Living Proof No Frizz Nourishing Styling Cream- $19; regularly $38
Ulta Hair Deals May 18, 2022
BioSilk Products- $8-25; regularly $16-50
BLONDME Products- $10-27; regularly $20-53
Klorane Products- $7-16; regularly $14-32
Ulta Hair Deals May 19, 2022
GHD Air 1600W Professional Hair Dryer- $100; regularly $200
dpHUE Apple Cider Vinegar Products- $18-21; regularly $35-42
Nioxin Scalp and Trial Kits- $14-23; regularly $30-45
Virtue Flourish Density Booster- $24; regularly $48
Ulta Hair Deals May 20, 2022
Sebastian Drench Products- $3-24; regularly $6-48
KITSCH Satin Pillowcase- $10; regularly $19
Conair InfinitiPRO Luxe Series Full Body & Shine Pro Dryer- $28; regularly $55
Bumble and Bumble Products- $16-17; regularly $31-34
FEKKAI Apple Cider Detox Products- $14-18; regularly $28-36
Olivia Garden Essentials Brushes- $6-9; regularly $12-18
Ulta Hair Deals May 21, 2022
Bio Ionic 10x Pro Styling Iron- $115; regularly $230
It's A 10 select Silk Express Products- $8-34; regularly $16-67
Madison Reed Color Protecting Shampoo and Conditioner- $13; regularly $26
Insert Name Here Insert Waves Here- $36; regularly $72
Ulta Hair Deals May 22, 2022
Wella the Brilliance Products- $9-18; regularly $18-36
CROC Classic Black Titanium 1.5″ Flat Iron- $75; regularly $149
Ulta Hair Deals May 23, 2022
Redken Highbright Products- $12-14; regularly $24-27
Alterna My Hair My Canvas Products- $13-18; regularly $26-35
Ulta Hair Deals May 24, 2022
Briogeo Healthy Hair Foundations Starter Kit- $22; regularly $44
T3 Convertible Products- $50-60; regularly $100-120
Tangle Teezer Ultimate Stylers- $8; regularly $16
Ulta Hair Deals May 25, 2022
IGK Extra Love Shampoos and Conditioners- $16; regularly $31
NatureLab Tokyo Shampoos and Conditioners- $8-12; regularly $15-23
Grow Gorgeous Products- $9-25; regularly $18-50
Ulta Hair Deals May 26, 2022
Kristin Ess NANOBLACK 1.25″ Curling Iron– $30; regularly $60
Sexy Hair Powder Play Products- $10; regularly $19-20
Drybar The Double Shot Oval Blow-Dryer Brush- $78; regularly $155
Billy Jealousy Products- $8-17; regularly $16-34
18.21 Man Made Products- $6-24; regularly $12-47
STMNT Grooming Goods Wax Powder- $11; regularly $22
Ulta Hair Deals May 27, 2022
DevaCurl Products- $10-30; regularly $20-60
Hot Tools Professional Black Gold 1″ Micro Shine Flat Iron- $65; regularly $130
Innersense Organic Beauty Quiet Calm Curl Control- $13; regularly $26
Color Wow Root Cover Up- $18; regularly $35
Invisibobble select Products- $4-8; regularly $8-15
Ulta Hair Deals May 28, 2022
L'Ange Le Duo 360 Airflow Stylers- $45; regularly $89
Bumble and Bumble Thickening Spray- $15; regularly $30
L'Oréal Root Cover Up- $6; regularly $11
Arctic Fox Products- $9; regularly $17 
What is the Ulta Gorgeous Hair Event?
This is your chance to get hair products and styling tools every day for half price. Each deal lasts for 24 hours until supplies last.
When is the Ulta Gorgeous Hair Event?
The sale starts on May 8, 2022 and the last day to shop is May 28, 2022.
Is the Ulta Gorgeous Hair Event happening in stores too?
Yes, it is! Plus, you can get discounts at the Ulta in-store hair salon
Do I have to pay for shipping during the Ulta Gorgeous Hair event?
If you are a Platinum or Diamond shopper, you get free shipping, no matter how much you spend. If you're not a Platinum or Diamond shopper, you get free shipping when you spend $35+.
Ready for Roses! Becca Tilley Kisses Hayley Kiyoko After Music Video Cameo
So rosy! Bachelor Nation's Becca Tilley shared a kiss with singer Hayley Kiyoko while celebrating the release of her latest hit "For the Girls."
The pop star, 31, and the reality TV star, 33, locked lips at a party held in honor of the new song and its accompanying video, which dropped on Friday, May 20.
Kiyoko put a queer spin on The Bachelorette in her new music video. "For the Girls" is the first single from her upcoming album, Panorama, out this summer.
In the footage, the California native stands in front of a mansion waiting to meet the contestants vying for her heart. As the limos pull up, women dressed in gowns and suits exit one by one, introducing themselves to Kiyoko before entering the mansion. Just like an episode of the ABC dating series, there are tears, toasts and tons of makeouts.
At the end of the video, a car honks outside and one last contender steps out of her limo. Tilley emerges in a gold off-the-shoulder dress and smiles at Kiyoko. The "Scrubbing In" podcast host previously appeared on season 19 of The Bachelor, finishing as Chris Soules' runner-up in 2015, and returned on Ben Higgins' season the following year.
"'For The Girls' is an anthem celebrating that love, highlighting our strength, beauty, and vulnerability," the songwriter explained in a press release. "The music video is meant to reflect that celebration with a sense of humor and an expansive take on whose romantic story gets told."
The self-directed video aimed to "give representation to all of us searching for love," Kiyoko continued. "Being surrounded by queer people of many different gender identities and making art that feels relevant to us was the greatest gift. It was a reminder of how resilient this community is and how strong and confident we feel being our authentic selves together. No matter how you identify or who you love, I hope this summer bop makes you feel sexy and empowered."
Following her search for love on reality TV, Tilley briefly dated Robert Graham, who appeared on season 9 of The Bachelorette and season 1 of Bachelor in Paradise. Us Weekly confirmed they called it quits in 2017, and the clothing designer has decided to keep her dating life on the down-low ever since.
"I just think that my relationship that I'm in is just, I like that it's private and it's my own," she exclusively told Us in September 2019, months after revealing on her podcast that she was "in love" with someone. "I had a public relationship before and it just felt like I had a lot of people involved, which I know that's why they sort of watched me in the first place."
At that point, Tilley didn't "have a timeline" of when she would reveal her significant other's identity. "I just feel if the moment comes where I'm like, 'Oh, I'm just going to say something,' then I will," she told Us. "I'm really happy and I hope to eventually start opening up about it more, but I'm happy with it being private right now."
More recently, the chiropractic assistant asserted that she wasn't "hiding" her romance from fans. "Being private on social media is not the same as hiding. People already have an opinion on about my relationship and I haven't even shared it," she explained during an Instagram Q&A in February. "Makes sense why I want to protect it? But maybe one day! It'll be our choice though."
Cynthia Erivo & Alia Shawkat Lead Anthony Chen's 'Drift' For 'Call Me By Your Name' & 'Nomadland' Producers — Cannes
EXCLUSIVE: Oscar nominee Cynthia Erivo (Harriet) will lead cast alongside Being The Ricardos and Arrested Development star Alia Shawkat in Anthony Chen's (Ilo Ilo) English-language debut Drift.
The film reunites Call Me By Your Name producers Emilie Georges and Peter Spears and exec producer Naima Abed. Spears won the Best Picture Oscar last year for Chloé Zhao's Nomadland.
Drift follows a young Liberian refugee named Jacqueline (Erivo) who has barely escaped her war-torn country to a Greek island. She offers massages to tourists in exchange for one or two euros to battle her hunger, while her daily struggle for survival keeps the memories that haunt her at bay. She meets an unmoored tour guide (Shawkat) and the two become close as they each find hope in the other. Ibrahima Ba, who has a supporting role in Cannes 2022 title Father & Soldier, is also among cast.
Filming is currently underway in Greece on the under-the-radar drama. Susanne Farrell (Dirty God) and Alexander Maksik adapted the screenplay from Maksik's well-received novel A Marker To Measure Drift.
Drift marks the third collaboration between Chen and Georges, who sold his first two films, Caméra d'Or winner Ilo Ilo and Wet Season. French firm Memento is handling sales but it isn't a sales priority project in Cannes.
Georges and Abed, co-founders and co-CEOs of Memento's newly re-launched production label Paradise City are producing with Spears of Cor Cordium. Cynthia Erivo and Solome Williams are producing under their Edith's Daughter banner alongside Anthony Chen's Giraffe Pictures. Konstantinos Kontovrakis and Giorgos Karnavas are serving as co-producers for Heretic.
Erivo stars in Netflix's upcoming film Luther opposite Idris Elba. She will next begin filming Jon M. Chu's two-film adaptation of the hit Broadway musical Wicked, starring as Elphaba opposite Ariana Grande. Erivo was nominated for two Oscars for Harriet, for Best Actress and Best Original Song, and was recently nominated for an Emmy for her performance in Genius: Aretha. Also a singer and a stage actress, Erivo has won Tony, Grammy, and Emmy for her performance in the musical The Color Purple.
Shawkat can currently be seen in Amazon Studios' critically acclaimed feature film Being The Ricardos from Aaron Sorkin. She stars opposite Nicole Kidman and Javier Bardem as I Love Lucy writer Madelyn Pugh. On TV, she will next be seen in FX's series, The Old Man, opposite Jeff Bridges. She is well known for HBO's Search Party and Arrested Development.
Festival-favourite Chen's recently wrapped The Breaking Ice starring Dongyu Zhou. He is also slated to direct The Secret Daughter with Priyanka Chopra and Sienna Miller for Amazon.
"Drift is a compelling and deeply affecting story about the strength of the human spirit during the worst of times. It has been an emotional experience developing this film in the past few years, particularly during the challenging days of the pandemic," said director Chen. "I'm thrilled to mark my English language feature debut working alongside the remarkable talents of Cynthia and Alia."
Commented Erivo: "From the moment I read Drift, I was moved by the rare duality of Jacqueline, who both painfully and hopefully represents the depths of the immigrant experience, and specifically the black immigrant experience abroad. Sadly this subject becomes more and more relevant and timely with each day. Too often the experience of immigrants is told through headlines, which don't encapsulate the individual's humanity. My hope is this project can show their struggle with the empathy and attention it deserves."
Georges said: "From my long standing collaboration with Anthony on Ilo Ilo and Wet Season, I've learned that he has a unique talent for exploring intimacy with love and his accessible style giving the audience access to character's humanity, decency and warmth."
Added Abed: "Representing the immigrant experience requires nuance, subtlety and grace. We couldn't be prouder to have this incredible team to bring this story to life."
Spears explained: "In this time of great human upheaval, Drift reminds us of our common humanity; that every one of us has a story forged by hope, resilience, and, for many, unimaginable hardships. I could not be prouder to help tell this powerful story with our incredible team of filmmakers from around the world."
The film is a co-production between Paradise City Films (France), Heretic (Greece) and Fortyninesixty (the U.K.), in association with Cor Cordium, Edith's Daughter and Giraffe Pictures, and is financed by Sunac Culture and Aim Media, Lauran Bromley's Ages LLC, the UK Global Screen Fund – financed by the UK government's Department for Digital, Culture, Media and Sport (DCMS) and administered by the BFI, and the Greek Film Center, with additional support from the Creative Europe Media European Program.
Erivo is represented by UTA, Authentic Talent & Literary Management & The Lede Company. Anthony Chen is represented by UTA and Casarotto Ramsay & Associates. Shawkat is repped by UTA and MGMT Entertainment.
Rihanna and A$AP Rocky have welcomed a baby boy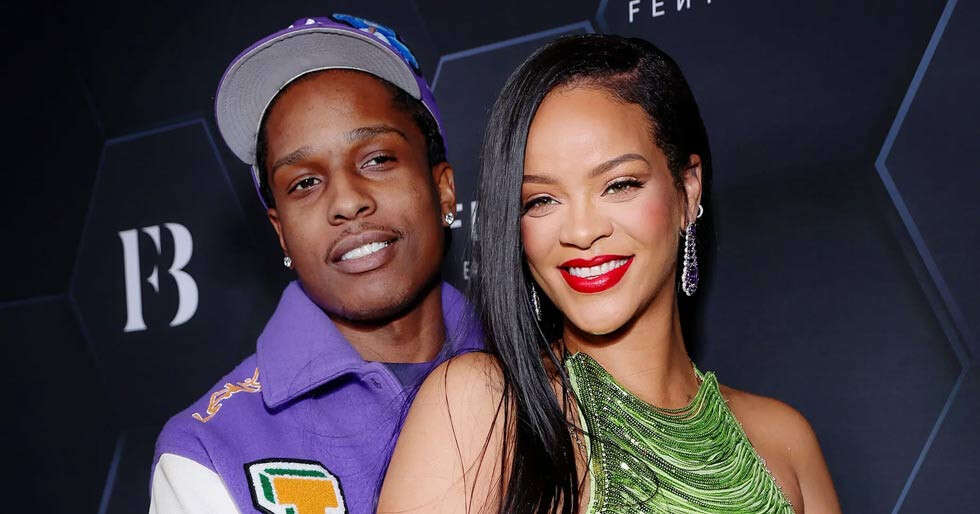 Rihanna and her boyfriend, A$AP Rocky, are officially parents! The 'Diamonds' singer, 34, gave birth to a baby boy. As per multiple reports, the baby was born a week ago on May 13, and the proud new parents are currently in their home in Los Angeles. This is Rihanna and A$AP's first child.
Currently, the new parents are yet to officially announce the birth of their baby or reveal the name. An unnamed source told People, "Rihanna is doing well. They are very excited to be parents. Rihanna is already a wonderful mom."
Through the course of her pregnancy, Rihanna redefined fashion for pregnant women in more ways than one. The singer made some impactful strides from showing off her baby bump across the growing stages to serving up stunning designer looks.
She first announced that she was expecting a child with A$AP back in January. They were also clicked in New York City, with the singer debuting her baby bump in style in a pink jacket. Since then, Rihanna has made headlines one bold statement at a time.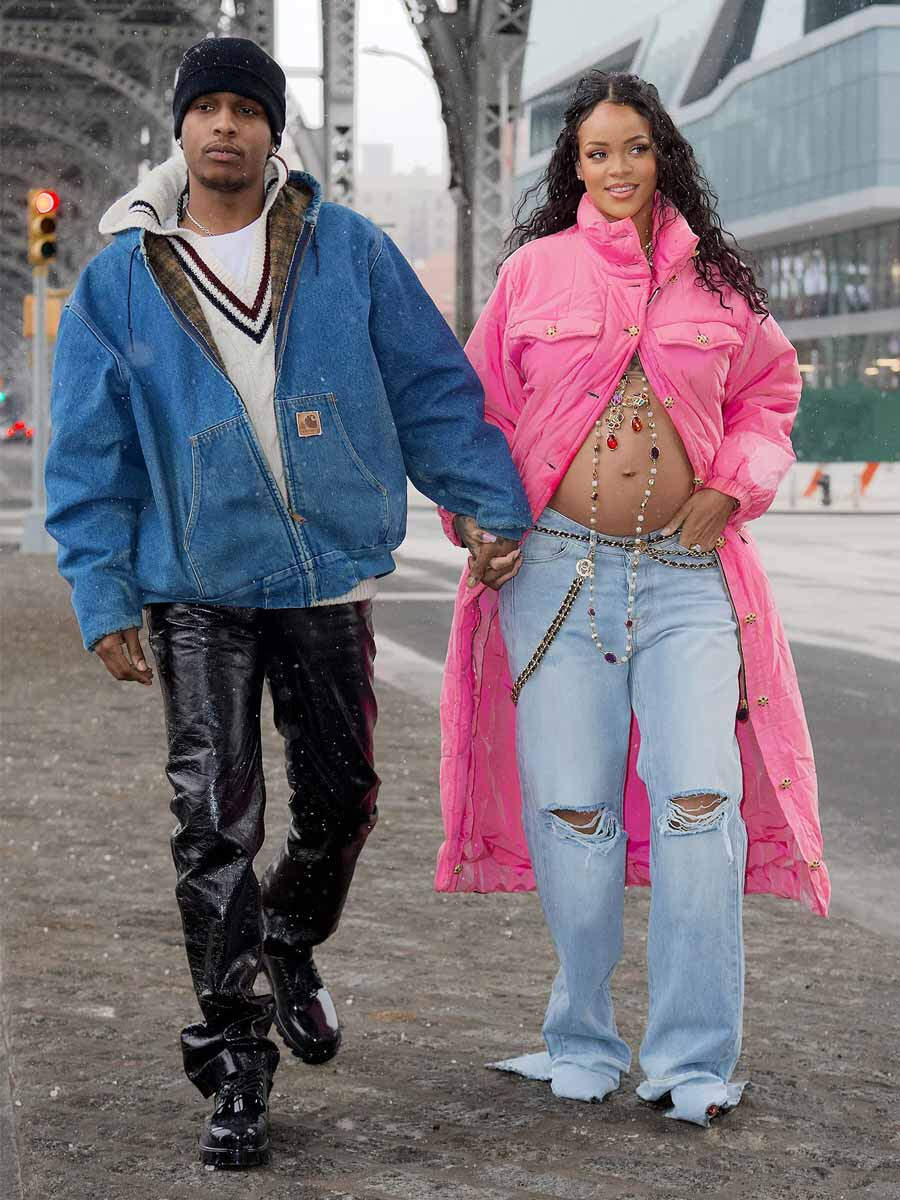 Earlier, it was reported that A$AP was arrested, with authorities claiming that he had been accused of firing a gun at an acquaintance who suffered an injury as the bullet grazed his hand. However, Rihanna continued to support her boyfriend.
Here's congratulating new parents, Rihanna and A$AP.