A Reckless Putin Tells Troops that They're Protecting Russia from a Western Attack
It would be shocking if Putin didn't utilize the most sophisticated and oldest propaganda machine in the world not to distract and mislead his own citizens. But it is deeply concerning when a proven to be reckless, unstable, and possibly very ill, Putin, blames the entirety of the West as justification for his invasion of Ukraine. As the dictator increasingly finds himself backed into a corner, more and more strategists and diplomats around the globe fear that Putin is capable of utter chaos and much greater destruction in the near future.
According to NBC News:
Russian President Vladimir Putin sought to justify his war in Ukraine on Monday, blaming the West and linking the conflict to World War II but not announcing any escalation despite fears from Kyiv and its allies.
In a speech at Moscow's Victory Day parade to celebrate the Soviet Union's triumph over Nazi Germany, Putin framed the struggling military campaign as a continuation of that historic fight.
Addressing Russian troops, thousands of whom had gathered in Red Square for the annual display of military might, Putin told them they were "fighting for the motherland, for its future, so that no one forgets the lessons of WWII."
CNBC goes further:
Speaking ahead of a massive parade of troops, tanks and military hardware in Moscow, Putin claimed Russia's invasion of Ukraine had been necessary because the West was "preparing for the invasion of our land, including Crimea," according to comments translated by Reuters.
It's unclear whether Putin was referring to Russia, or territory that Moscow considers to be Russian. This includes Crimea, which it annexed from Ukraine in 2014, and the eastern Donbas region, where Donetsk and Luhansk — two pro-Russian self-proclaimed "republics" — are located.
Military strategists have long-known Russia to be the single most paranoid country on Earth. Many ascribe the characteristic to the lack of a blue water naval port, one that they would possess if they were able to overpower Ukraine and keep the access to the Black Sea.
But as Putin has less and less to win and more to lose, including his health and possibly his life, he can only be seen as increasingly dangerous. Telling his troops that they are essentially under attack from the West is worrisome. Very worrisome.
At Moscow's Victory Day parade, President Putin seeks to justify his war in Ukraine but did not announce any escalation despite fears from Kyiv and its allies.

— NBC News (@NBCNews) May 9, 2022
Jason Miciak believes a day without learning is a day not lived. He is a political writer, features writer, author, and attorney. He is a Canadian-born dual citizen who spent his teen and college years in the Pacific Northwest and has since lived in seven states. He now enjoys life as a single dad of a young girl, writing from the beaches of the Gulf Coast. He loves crafting his flower pots, cooking, while also studying scientific philosophy, religion, and non-math principles behind quantum mechanics and cosmology. Please feel free to contact for speaking engagements or any concerns.
House Republicans vote to protect price-gouging oil companies from investigation
Four Democrats joined Republicans in opposing the measure, which is guaranteed to be filibustered by Republicans in the Senate.
As U.S. consumers paid higher prices at the pump, Exxon's profits in the first quarter of 2022 were more than double what they were in the first quarter of 2021. BP's quarterly profit was its highest in more than a decade. But Republicans don't want the Federal Trade Commission to be able to even investigate price-gouging.
The Republican opposition to the government doing anything to rein in price-gouging by oil companies came a day after most House Republicans voted against a bill providing the Food and Drug Administration with $28 million in funding to help address the baby formula shortage. And it came two days after every Republican but one voted against a domestic terrorism bill in the wake of the racist mass shooting in Buffalo.
All this is, at base, because Republicans do not want the government to be effective at solving problems. They want the problems to continue so that they can use them as bludgeons against President Joe Biden and congressional Democrats. Gaining an advantage for November's elections is desirable to Republicans in a way that ensuring babies are fed and people can afford gas to drive to work are simply not.
It's true, Republicans are also not interested in limiting gas company profits, at least unless and until those gas companies do something outrageous like speak out for the rights of LGBTQ kids, and they're not interested in addressing domestic terrorism or the guns often used to carry it out. Protecting Black people in a supermarket from a heavily armed white supremacist would not be a Republican priority. (Go figure.) But most of all, they just want to reap partisan benefit from things going badly in this country, and they're willing to block potential solutions to keep things going badly.
RELATED STORIES:
192 House Republicans vote against easing the baby formula shortage
When you talk about inflation, definitely talk about corporate profits
A Feminist Debate on Sex Work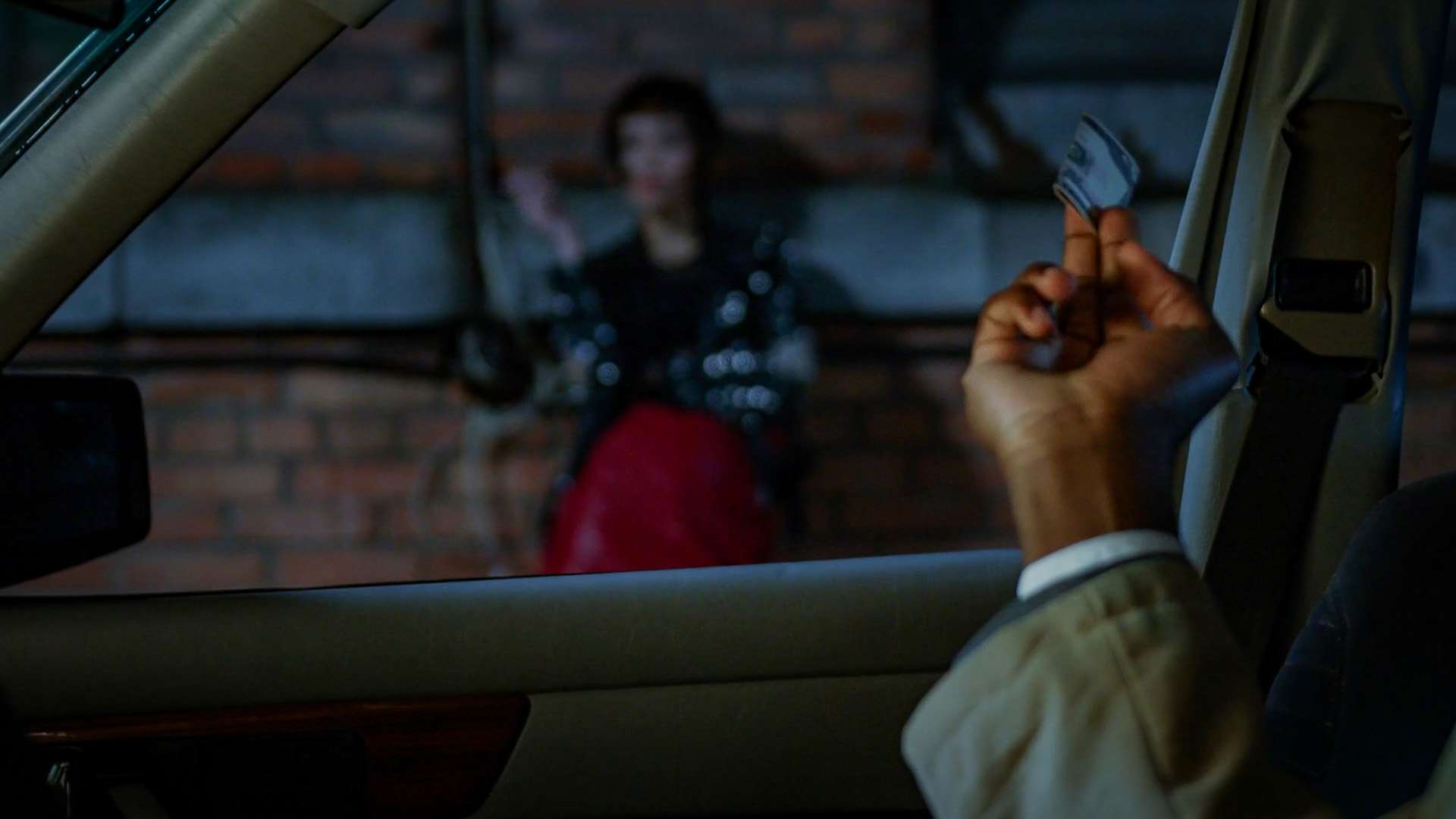 Do people who hire sex workers deserve to go to jail, or should all laws prohibiting consensual sex work be repealed?

On May 9, 2022, writer and activist Julie Bindel debated Reason's Elizabeth Nolan Brown at the Sheen Center in lower Manhattan. The resolution was "A good society should criminalize the purchase of sex."
The event was hosted by The Soho Forum, a monthly debate series sponsored by the Reason Foundation.
Bindel is the London-based author of The Pimping of Prostitution: Abolishing the Sex Work Myth. She opposes arresting women for the selling of sex but wants their customers to face consequences for their actions.
Reason's Elizabeth Nolan Brown, who's also the co-founder and president of Feminists for Liberty, took the position that all laws prohibiting consensual sex work should be abolished.
The debate was moderated by Soho Forum Director Gene Epstein.
Narrated by Nick Gillespie; intro edited by John Osterhoudt
A Hidden Document Shows Obama Met Dr. Tedros and Terrorist Leaders of Ethiopia in 2014 – Then In 2017 Tedros Elected Head of WHO
A document that has now been deleted from the Internet shows Barack Obama meeting with Dr. Tedros of Ethiopia and other terrorist leaders of that country.  A few years later Dr.  Tedros was elected to lead the World Health Organization (WHO).
In March 2020 the China coronavirus was attacking and terrorizing the world.  It was at this time that we learned about the General Secretary of the WHO's past.
TGP reported that Dr. Tedros was fourth in line of leadership in Ethiopia.  We also learned that the leadership of Ethiopia was a terrorist regime.  This regime and China were closely connected as well.  China was happy to deal with the regime and in turn take advantage of the country's resources and people.
TRENDING: BIDEN'S AMERICA: Mother Caught Hoarding Baby Formula to Feed Her Infants (VIDEO)
Tedros and his Ethiopian leadership colleagues were connected to the worst kind of abuse.
We have identified a document that is no longer available on the Internet but is available on the wayback machine.  This document shows Obama in a meeting with Ethiopian leaders in 2014.  The article is titled "The US Cannot save Ethiopia from Tigray-Peoples-Liberation-Front".  The cover of the article shows Barack Obama, Susan Rice, John Kerry, and others meeting with Dr. Tedros and other leaders of the Ethiopian terrorist regime.  For some reason, this article has been deleted from the Internet.
A recent website article that is written to highlight and urge stopping the signing of the treaty that Biden/Obama are behind that will mandate the WHO (and therefore China) run world pandemics in the future.  This treaty amendment will take away from independent countries' their rights during pandemics and give them to the WHO and Dr. Tedros (and China).
This article linked to above and in the TGP's original article from March 2020 now shows this.  The site deleted the article and now has a logo related to the UN at the top.
Why was this article taken down?  Is it because it shows Obama with Tedros?  The original title of the article indicates that talks with Ethiopia were not productive, but is this the case?  Did Obama have anything to do with the terrorist regime in Ethiopia?  If so, what?
Answers to these questions will likely lead to more questions.