Alito, Abortion, and Autonomy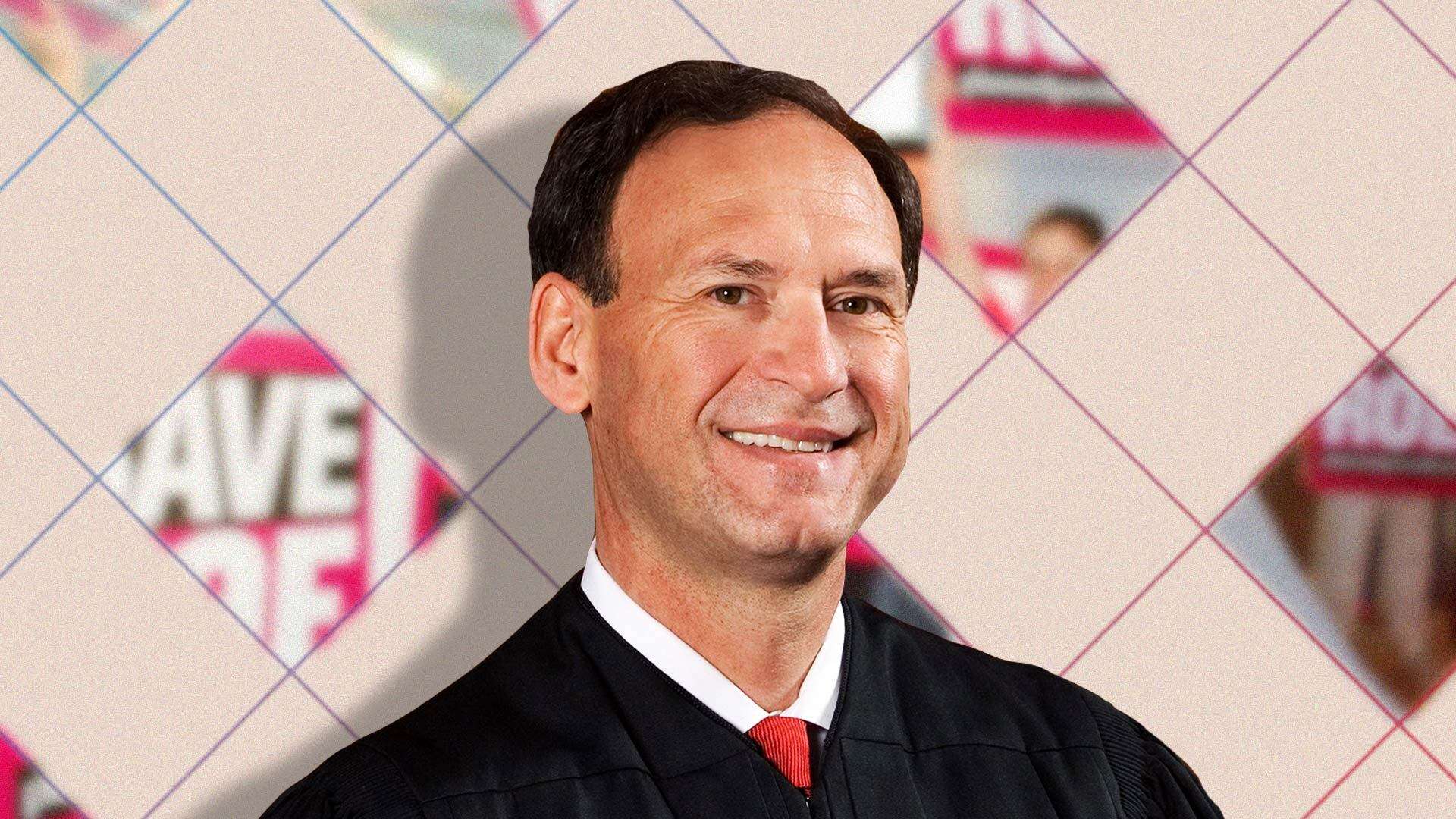 In the latest Reason Roundtable, editors Matt Welch, Peter Suderman, Katherine Mangu-Ward, and Nick Gillespie unpack the leaked draft opinion concerning abortion.
1:31: The great Dobbs debate
29:17: Weekly Listener Question: It seems to me that ostensibly "public health" or "public good" policies at their core often betray a deep condescension on the part of the "people in charge." In the case of cigarettes, Jacob Sullum says that the ban suggests that "consumers are no match for Big Tobacco's persuasive wiles," and similarly, it seems like a lot of the mis/disinformation discourse imagines the American public as empty vessels, just waiting to be filled with Russian propaganda, vaccine misinformation, claims of election fraud, or whatever the topic of the moment is, and assumes that people just simply aren't smart enough or capable to determine what's true from what isn't. Katherine touched on the importance of media literacy this week, and all of you have touched on it in different ways in other episodes, but I'd be interested in hearing more about how you see the role that personal responsibility should have in figuring out the quality of information.
46:27 Media recommendations for the week.
This week's links: 
"Josh Blackman: Sam Alito, Roe v. Wade, and Libertarians," by Nick Gillespie
"What the Leaked Abortion Opinion Gets Wrong About Unenumerated Rights," by Damon Root
"The Impact of Overturning Roe v. Wade Will Be Less Dramatic Than Abortion-Rights Activists Fear," by Jacob Sullum
"A Taxonomy To Measure Supreme Court Leaks," by Josh Blackman
"Marco Rubio Wants To Fight Abortion and Trans Battles in the Tax Code," by Joe Lancaster
Send your questions to roundtable@reason.com. Be sure to include your social media handle and the correct pronunciation of your name.
Today's sponsors:
We all want to make sure our family is protected in a medical emergency. What many of us don't realize is that health insurance won't always cover the full amount of an emergency medical flight. Even with comprehensive coverage, you could get hit with high deductibles and co-pays. That's why an AirMedCare Network membership is so important. As a member, if an emergency arises, you won't see a bill for air medical transport when flown by an AMCN provider. Best of all, a membership covers your entire household for as little as $85 a year. AMCN providers are called upon to transport more than 100,000 patients a year. This is coverage no family should be without. Now, as a listener of our show, you'll get up to a $50 Visa or Amazon gift card with a new membership.

Simply visit

AirMedCareNetwork.com/reason

and use offer code REASON.

Do you feel like you're living in a media bubble? Like it's harder than ever to find views that challenge your own? That's where

The Lost Debate

steps in. It's a podcast and YouTube show for political eclectics who crave exposure to a diversity of beliefs and perspectives.

The Lost Debate

covers the latest news, ideas, and trends without the bias and manipulation from mainstream and alternative media. It's hosted by Ravi Gupta, a former staffer for Barack Obama and school principal who fought Republicans at the ballot box and then fought alongside them for charter schools; Cory Bradford, a progressive political organizer turned TikTok star who used to host a Fox News radio show; and Rikki Schlott, a Gen Z New York Post columnist and libertarian fighting to protect free speech. They come from across the political aisle and from different generations but come together for debates that sound less like crossfire and more like discussions between real people. Join the conversation. Check out

The Lost Debate

today! New episodes drop Tuesdays and Thursdays. Find

The Lost Debate

on YouTube, Apple Podcasts, Spotify, or wherever you get your shows!
Audio production by Robin Shore
Assistant production by Hunt Beaty
Music: "Angeline," by The Brothers Steve
The post Alito, Abortion, and Autonomy appeared first on Reason.com.
BIDEN'S AMERICA: Mother Caught Hoarding Baby Formula to Feed Her Infants (VIDEO)
Did you ever in your wildest dream think you'd see the day when mothers were hoarding baby formula to feed their infants in America!
A woman filmed a mother hoarding all of the baby formulae off of the shelves at a local store.
Advertisement – story continues below
The mother confronted the woman after she took every last can of baby formula for herself.
Biden's America.
TRENDING: WATCH: Trump-Endorsed Kari Lake DESTROYS Liberal Reporter – It Was So Devastating that the Most Biased Paper In Arizona History Didn't Even Run the Story!
Via Midnight Rider.
Advertisement – story continues below
Russia Moves to Sign Up Older People for Military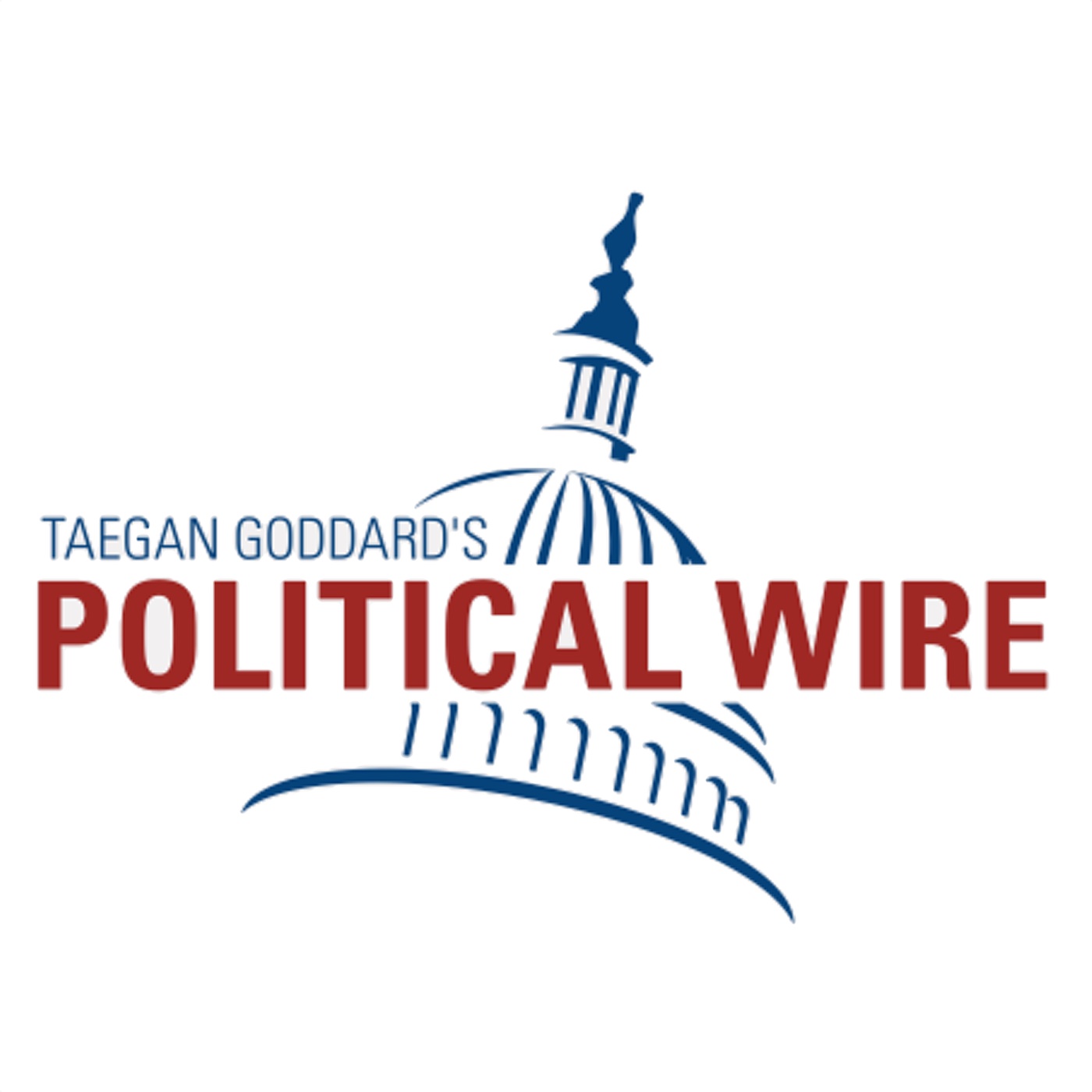 "In a sign of Russia's urgent need to bolster its war effort in Ukraine, parliament said on Friday it would consider a bill to allow Russians over 40 and foreigners over 30 to sign up for the military," Reuters reports.
Morning Digest: New poll shows that Mo Brooks' Senate campaign is less than completely dead
The poll comes at a time when Britt and Durant have been attacking one another on the air while ignoring Brooks. Their outside group allies have adopted the same strategy even as they've ramped up their spending overall: While about $4.1 million was deployed against Brooks before Trump unceremoniously dropped him on March 23, just $250,000 has been dropped on him since then. Even Brooks' supporters at the Club for Growth don't report spending anything since late April, when it launched an apparently final $730,000 barrage at Britt. However, if Cygnal is right, Brooks very well could sneak into the June 21 runoff at Durant's expense.
Even if Brooks' campaign does go into overtime, though, he'd need to pull off an even bigger miracle to actually win the Republican nod to succeed Britt's biggest supporter, retiring Sen. Richard Shelby. The congressman struggled to raise money even before Trump abandoned him, and he's burned his last bridges with the MAGA master by saying that Trump wanted to pursue an unconstitutional plan "to rescind the 2020 elections, immediately remove Joe Biden from the White House, immediately put President Trump back in the White House, and hold a new special election for the presidency." That's something Trump is unlikely to forgive if Brooks, who himself helped foment the Jan. 6 attack, is still standing on Wednesday.
Redistricting
● Missouri: The Show Me State's seemingly never-ending redistricting saga came to an end Wednesday when Gov. Mike Parson signed the GOP's new congressional gerrymander into law, a move that came nearly two months after candidate filing closed for the Aug. 2 primaries. However, as we've noted before, qualifying will not reopen even though U.S. House candidates had to file using the decade-old map, so it's too late for anyone new to run. You can find a list of contenders here, and we'll be taking a look at each notable race starting with MO-01 below.
It's still possible that some contenders will end their campaigns now that they finally know what the boundaries will look like this year, though. State Rep. Sara Walsh, who filed to run for the 4th District in March, dropped out of the GOP primary after her entire state legislative district was moved to Republican Rep. Blaine Luetkemeyer's 3rd District, and others could follow her out the door.
Senate
● NV-Sen: The Nevada Independent has released a new survey from Republican firm OH Predictive Insights that shows former Attorney General Adam Laxalt posting a 45-30 lead over Army veteran Sam Brown in the June 14 GOP primary. While that's hardly a cliffhanger, it's still a surprisingly underwhelming performance for Laxalt, who sports Donald Trump's endorsement and began the contest with a huge name-recognition edge. This poll comes weeks after Laxalt's allies at the Club for Growth dropped an internal that gave their man a 57-20 advantage.
Governors
● AL-Gov: The Republican pollster Cygnal also takes a look at Tuesday's GOP primary for governor, and it shows incumbent Kay Ivey close to taking the majority she'd need to avoid a second round. Ivey grabs 48%, while businessman Tim James leads former Ambassador to Slovenia Lindy Blanchard 16-13 for a spot in a runoff that may or may not happen. Earlier this month, Cygnal found Ivey further back with only 40%.  
● GA-Gov, GA-Sen: Fox News has released one last survey of Tuesday's Republican primary, and it finds that former Sen. David Perdue's campaign against Gov. Brian Kemp has truly run down the curtain and joined the choir invisible. Fox's longtime bipartisan team of pollsters, the Democratic firm Beacon Research and the GOP group Shaw & Company Research, shows Kemp ahead 60-28, which is even better than his 50-39 edge from early March.
Team Red's Senate contest is even more bereft of life as former football star Herschel Walker destroys state Agriculture Commissioner Gary Black by a 66-8 margin, which is almost exactly where the Fox poll had the race more than two months ago. Back in early April Politico reported that a pair of super PACs backing Black and a third candidate, banking executive Latham Saddler, had a "plan to drop millions of dollars in ads attacking Walker." It's safe to say now that this is an ex-plan.
● LA-Gov: Longtime political journalist Jeremy Alford helpfully checks in with pretty much everyone who has expressed interest in running for governor next year to ask when they intend to announce their plans, though some potential candidates were far more open than others. Republican Lt. Gov. Billy Nungesser, whom almost everyone expects to get in, described his timeline as, "Later this year or early next year." That was far more specific than Alford got from Attorney General Jeff Landry, another all-but-assured GOP contender. "The Landry team is confident that when he makes such an announcement, everyone will know about it," said a Landry consultant.
By contrast, two Republican state legislators, state Sen. Rick Ward and state Rep. Richard Nelson, said they'd be making up their minds this year. Ward declared, "Any decision or announcement would be this summer or fall I would think," while Nelson said, "I am planning on making a decision by the end of the summer."
Meanwhile on the Democratic side, state Sen. Gary Smith has confirmed that he's thinking of launching a 2023 bid to succeed termed-out Democratic Gov. John Bel Edwards. "I have not set a deadline, but I am watching the others closely," said the state senator. "I anticipate all serious candidates need to be on the move by the fall." Personal injury attorney Hunter Lundy, who is thinking about entering the all-party primary as an independent, previously told Alford he would decide by the end of this year.
● MA-Gov: EMILY's List has endorsed Attorney General Maura Healey, who is the frontrunner in the September Democratic primary.
● MD-Gov: Former U.S. Labor Secretary Tom Perez has earned the support of the AFL-CIO, which joins the SEIU and AFSCME in his corner ahead of the July Democratic primary.
● ME-Gov: The Maine Republican Party, which received almost $4 million in funding from the RGA, is spending almost $200,000 on an opening TV ad campaign that goes after Democratic Gov. Janet Mills over a state Department of Education video that explained transgender identity to kindergarten. Republicans across the country have been running numerous transphobic ads in primaries this cycle, and while Mills is one of the first Democrats to be on the receiving end of this sort of attack, she'll hardly be the last.
The spot features a lengthy clip where the speaker says, "A transgender person is someone who the doctors made a mistake about when they were born … when a baby is born the doctors will tell the parents what gender they think that baby is." The footage continues, "They'll say, 'We think your child is a female', or 'we think your child is a male.' But some people, when they get a little bit older, realize what the doctor said was not right." The GOP's narrator does not approve of that lesson, asking the audience, "Is this really what our kids should be learning in kindergarten?"  
● OR-Gov: Independent Betsy Johnson on Thursday unveiled endorsements from a bipartisan pair of Oregon politicians from yesteryear. In Johnson's corner are former Republican Sen. Gordon Smith, who lost re-election in 2008, and former Democratic Gov. Ted Kulongoski, who was termed out of office two years later.  
House
● AK-AL: Former Sen. Mark Begich has waded into the extremely crowded June 11 top-four primary and endorsed his fellow Democrat, Anchorage Assembly member Chris Constant. One of Constant's 47 rivals is businessman Nick Begich III, who is the former senator's nephew and a rare Republican member of Alaska's prominent Democratic family.
● IL-01: State Sen. Jacqueline Collins has released the first poll we've seen of the packed June 28 Democratic primary to replace retiring Rep. Bobby Rush, and her internal from Lake Research Partners finds her tied for second place. In first with 19% is businessman Jonathan Jackson, who is the son of two-time presidential candidate Jesse Jackson, while Collins and Chicago Alderman Pat Dowell are deadlocked with 14% each; former Chicago Cook Workforce Partnership CEO Karin Norington-Reaves, who has Rush's endorsement, takes fourth with only 5%.
● MN-01: Defending Main Street, which is close to the old GOP establishment, is airing what appears to be the first negative commercial of Tuesday's special election primary against state Rep. Jeremy Munson, who has long antagonized his party's legislative leaders. The narrator declares that Munson "voted against emergency aid for small businesses trying to survive the pandemic."
Defending Main Street, which supports former Department of Agriculture official Brad Finstad, has spent $920,000 here, while the crypto-aligned American Dream Federal Action has dropped another $570,000 on Finstad's behalf. Munson, meanwhile, has benefited from $1.3 million in support from Kentucky Sen. Rand Paul's allies at Protect Freedom PAC. There are several other GOP candidates competing to succeed the late Rep. Jim Hagedorn, but none of them have received any outside support.
Former state party chair Jennifer Carnahan did get some press days ahead of the primary to replace her late husband, but she's very unlikely to want headlines like the Star Tribune's, which reads, "Late Rep. Jim Hagedorn's family sues his widow for medical expenses." As the article explains, Hagedorn's  mother, stepfather, and sister all allege that they helped pay for Hagedorn's cancer treatments after Carnahan promised that if the treatments failed, she'd reimburse them using money she'd inherit from the congressman―a promise they say she has not kept. Carnahan's campaign responded with a statement saying Hagedorn's estate needs to go through the courts to "determine the disposition of assets in accordance with Minnesota law."
● MO-01: Freshman Rep. Cori Bush pulled off a major upset two years ago when she unseated veteran Rep. Lacy Clay in the Democratic primary, and the high-profile progressive now faces four intra-party opponents in what remains a safely blue St. Louis-based seat. The only serious contender appears to be state Sen. Steve Roberts, who has gone after Bush for casting a vote from the left against the Biden administration's infrastructure bill and portrayed her as too interested in being a celebrity. Bush's team, meanwhile, has already highlighted how Roberts was accused of sexual assault by two different women in 2015 and 2017, though he was never charged.
● MO-02: Republican Rep. Ann Wagner faces a well-funded Democratic foe in the form of Ben Samuels, a former aide to Massachusetts GOP Gov. Charlie Baker, but GOP mapmakers worked to protect her from general election opposition. While the old 2nd District was the closest district in the nation on the presidential level, voting for Donald Trump by a margin of just 0.03%, the new one would have supported him 53-45; Republicans accomplished that by adding rural areas to the west of St. Louis to this largely suburban constituency. State Rep. Trish Gunby is also seeking the Democratic nod, but she's raised little money.
● MO-04: Rep. Vicky Hartzler is leaving to run for Missouri's open Senate seat, and seven fellow Republicans remain in the contest for what remains a safely red constituency in the western part of the state. There's no obvious frontrunner, and no one ended March with a notable financial edge over the rest of the field.  
The only current elected official is state Sen. Rick Brattin, though former Boone County Clerk Taylor Burks is running as well. The contest includes two others who have name recognition from apolitical activities: Mark Alford, who recently left Kansas City's Fox affiliate after 23 years, and former NHL right wing Jim Campbell, who played for the St. Louis Blues from 1996 to 1999. Also in the race are cattle farmer Kalena Bruce, retired Navy SEAL Bill Irwin, and real estate developer Kyle LaBrue.
● MO-07: This safely red southwestern Missouri constituency is open because another GOP congressman, Billy Long, is also running for the Senate, and eight Republicans are competing to replace him.
The best-funded candidate at the end of March was former state Sen. Jay Wasson, whose $840,000 war chest was largely self-funded. State Sen. Eric Burlison was in second with $390,000, but he sports an endorsement from the well-funded Club for Growth. The GOP field also includes fellow state Sen. Mike Moon; physician Sam Alexander; Alex Bryant, a pastor who would be the first African American Republican to represent Missouri in Congress; and three others who haven't attracted much attention yet.
● PA-07: The Associated Press on Thursday called the Republican primary for 2020 nominee Lisa Scheller, who turned in a surprisingly weak 51-49 showing against technology consulting company owner Kevin Dellicker. Scheller will now get her rematch against Democratic Rep. Susan Wild in a redrawn Lehigh Valley seat where Biden's margin slipped from 52-47 to just 50-49; Wild turned back Scheller 52-48 last cycle.
● TX-30: Protect Our Future PAC is spending $280,000 on an ad campaign for Tuesday's Democratic runoff that praises state Rep. Jasmine Crockett and reminds the audience that retiring Rep. Eddie Bernice Johnson is in her corner. Another crypto-aligned PAC, Web3 Forward, previously dropped $250,000 here for the state representative. While these sums are a far cry from the combined $2.5 million that the two groups shelled out in the first round, party operative Jane Hope Hamilton has yet to benefit from any outside spending for the runoff.  
Ad Roundup