In 2021, MoveOn members rose up against injustices and ran inspiring campaigns!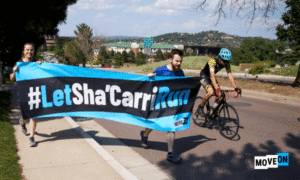 2021 was quite a year, and the work we did together is an inspiration—whether MoveOn members were working locally to stop a toxic pipeline project, holding corporations accountable for profiting off of right-wing conspiracy theories, or helping to keep people in their homes during the global pandemic, we have rallied together in moments of uncertainty and injustice.Here are a few of the inspiring moments from 2021, where MoveOn's incredible members and progressive partners used the MoveOn petition's tool to power their campaigns. There are many other ways MoveOn campaigns as well and many other critical ongoing fights we are a part of, but these achievements show how progressive change can start with signing or starting a petition!
• When the United States Anti-Doping Agency (USADA) suspended Sha'Carri Richardson from running in the Tokyo Olympics due to an irrational, outdated, and arbitrarily enforced rule around marijuana in July, nearly 600,000 MoveOn members came together and signed the petition demanding that the USADA drop their penalty and let Sha'Carri run! MoveOn members later partnered with NORML Colorado, a leading advocate for changing our country's marijuana laws, to organize a relay race to deliver the petition to the USADA.
The massive petition by MoveOn members was included in tons of articles by ESPN, on "The Today Show," NBC's "Nightly News," and NPR, and in Black Enterprise and other magazines, and the petition and hashtag #LetShaCarriRun took over Twitter, with celebrities and influencers like Debra Messing, David Zirin, and Adina Porter showing their support in droves!
The fight against the criminalization of Black, brown, and Indigenous people and communities for marijuana use continues. And just weeks after Sha'Carri's story was all over the news, U.S. Senators Cory Booker, Charles Schumer, and Ron Wyden introduced legislation that is a historic first step in undoing the harms caused by unjust drug policies.
• In January, MyPillow CEO Mike Lindell was photographed with written notes to give Trump, instructing him to overturn the 2020 election by way of martial law. So MoveOn member Dennis C. started a petition demanding that Costco, MyPillow's second-largest retailer, drop MyPillow. After nearly 300,000 MoveOn members signed Dennis's petition, the campaign won, and Costco removed MyPillow from all of its stores! This is what's possible when we take action together.
• After the deadly, white supremacist-led January 6 insurrection, many corporations like General Motors (GM) pledged to either stop or pause political donations to Republicans who fueled the insurrection. GM broke that promise and donated PAC money to seditious Republicans. We cannot normalize their behavior or let corporations off the hook for supporting the elected officials who attack our democracy. So, in July, nearly 20,000 MoveOn members signed the petition to tell GM's PAC: Keep your word and stop funding insurrection.
• In May, when the Israeli government was forcibly evicting, killing, and displacing Palestinians from their homes and violence was spreading, over 73,000 MoveOn members signed the petition asking President Biden to take action to secure an immediate ceasefire and to achieve a just solution grounded in human dignity.
• In August, when Afghans were suffering from decades of a forever war, MoveOn partner Afghans for a Better Tomorrow started a petition pushing the Biden administration and Congress to ensure the safety of the most vulnerable in Afghanistan by increasing refugee caps, keeping the airport in Kabul open, expanding visas, and providing humanitarian aid to support Afghans. Over 128,000 MoveOn members signed the petition, to fight for a future for Afghans without war, violence, or a humanitarian crisis. Since then, Afghans for a Better Tomorrow has become a leader in the progressive movement and is continuing its advocacy for the dignity and protection of Afghan people.
• In September, the Supreme Court refused to stop the heinous Texas abortion ban from going into effect. UltraViolet started a petition demanding that the U.S. Senate pass the Women's Health Protection Act (WHPA) to protect access to abortion for all American. Over 227,000 MoveOn members signed the petition and we supported UltraViolet in delivering these signatures to Senator Richard Blumenthal and Representative Judy Chu, two of the bill's co-sponsors.
• In June, Honor the Earth, an Indigenous-led group, started a petition asking President Biden to stop the construction of Enbridge Inc.'s Line 3 toxic tar sands pipeline project that threatens Indigenous treaty rights, clean water, and the climate. Over 84,000 MoveOn members signed the petition. And in October, the petition was delivered by Indigenous climate leaders and allies who hosted a #PeoplevsFossilFuels week of action in D.C. to demand a fossil free future and real climate solutions that are rooted in justice.
• At the end of July, millions of Americans were facing eviction despite the global pandemic. So over 62,000 MoveOn members signed the petition to echo Congresswoman Cori Bush's call asking the Biden administration to extend the eviction moratorium so people wouldn't lose their homes.
Congresswoman Cori Bush took bold action and spent days and nights on the steps of the Capitol to demand that millions of Americans not get evicted. Representative Bush was joined by Representative Alexandria Ocasio-Cortez, Senator Elizabeth Warren, Representative Ayanna Pressley, and MoveOn Executive Director Rahna Epting!
• In October, human rights lawyer Steven Donziger was jailed for exposing that Chevron intentionally dumped 16 billion gallons of toxic oil onto Indigenous land in Ecuador, which poisoned Indigenous and poor communities in Ecuador's Amazon region. Over 43,000 MoveOn members signed the petition to demand that the U.S Department of Justice review Steven Donziger's case.
• Later that month, when news broke that Apple was giving Trump and his new social media app a platform even after Trump incited the deadly white supremacist-led January 6 insurrection, MoveOn member Matthew Witten started a petition demanding that Apple drop Trump's new social media app. Over 204,000 MoveOn members signed the petition!
• In January, MoveOn partner Cornell Center on the Death Penalty Worldwide started a petition demanding that the Department of Justice save the life of Lisa Montgomery, a victim of abuse, who was going to be wrongly executed by the federal government. Over 312,000 MoveOn members signed this petition as we tried to accomplish the nearly impossible, a stay of execution in the face of insurmountable odds. MoveOn members showed up in support of Lisa and her sister.
• In July, Ben & Jerry (yes, THAT Ben & Jerry from the ice cream) started a petition asking Congress to tax the ultra-wealthy and corporations so they can pay their fair share in taxes, instead of expending unnecessary resources to send themselves into space. Nearly 125,000 MoveOn members signed the petition. This was an essential tenet of our advocacy around Build Back Better, given that the gap between the ultra-wealthy and working people continues to widen.
• And in August, after Republicans in states across the country passed hundreds of voter suppression laws, Common Cause started a petition to push President Biden to do everything he can, including calling for an end to the racist Jim Crow filibuster, to protect our sacred voting rights. Over 40,000 MoveOn members joined Congresswoman Nikema Williams, who serves in the same district that was long represented by civil rights champion John Lewis, and signed the petition. Then, MoveOn members partnered with Black Voters Matter, Common Cause, Stand Up America, Fix Our Senate, People for the American Way, the family of the late Congressman John Lewis, and other progressive allies to deliver over 400,000 petition signatures to the White House.
MoveOn's free petition platform is a powerful place where MoveOn members and progressive partners are able to run impactful campaigns on issues impacting their communities. From rising up to advance climate justice, racial justice, voting rights, or economic justice, it was so inspiring to see MoveOn members take action all year long.
Throughout the entire year, MoveOn members signed petitions, started petitions, called their members of Congress, hosted and attended rallies and events, delivered petitions, and so much more. And all of these campaigns started with a petition on MoveOn's free petition platform!
In 2022 and beyond, MoveOn members and progressive partners will continue using the petition platform as a tool to organize and build power for our communities. And you can use the platform to start a petition on an issue you care about too!
In solidarity,
–Jensine, Isbah, and the MoveOn Petition Platform Team
Massachusetts voters have a chance to tax the 1% for education and transportation
Kurt Wise of the Massachusetts Budget and Policy Center has noted that the Fair Share Amendment would advance racial justice since the top 1% of households are disproportionately white—86% compared with 73% of the state's households overall. While the new tax would affect 0.8% of white households, it would affect only 0.4% of Black households and 0.2% of Latino households. But the revenue collected would go to education for all kids, and roads and bridges and public transit used by anyone traveling through the state. 
As Massachusetts has spent less per student on public higher education, tuition has risen and the burden of paying for college has shifted to individual students and their families, often in the form of student loans—which, as we know, are disproportionately held by Black borrowers. The Fair Share Amendment's investment in higher education could help the next generation of students avoid some of those loans.
There are more than 600 structurally deficient bridges in Massachusetts. The money from the Fair Share Amendment could go to them, as well as to the state's struggling public transportation systems, including the commuter rail that makes it possible—but not always easy—for many people to travel between jobs in the high-cost-of-living Boston area and more affordable places to live. That commuter rail system is also currently diesel, and should be electrified.
Massachusetts should be doing better. This is the chance. Start talking to your friends and family who can vote in Massachusetts right now. An extra 4% on income over $1 million a year, affecting less than 1% of taxpayers, could change the state.
Here's an endorsement from Sen. Ed Markey.
Democrat Gubernatorial Candidate Stacey Abrams Says Georgia is "the Worst State in the Country to Live" (AUDIO)
Democrat gubernatorial candidate Stacey Abrams on Saturday night told Georgians that Georgia is the "worst state" to live in.
Abrams, who is now worth more than $3 million after being in massive debt just a few years ago, owns at least two houses in Georgia, according to Fox News.
"I'm running for governor because I know that we have to have a conversation about who we are in this state and what we want for each other and from each other," Stacey Abrams said on Sunday during a speech at the Gwinnett Democrats' Bluetopia Gala, according to the Gwinnett Daily Post.
"I am tired of hearing about how we're the best state in the country to do business when we are the worst state in the country to live," Abrams said.
TRENDING: Name Them and Shame Them: Glenn Greenwald Releases Video on 'Typhoid Mary of Disinformation' Nicolle Wallace
"Let me contextualize. When you're number 48 for mental health, when we're number 1 for maternal mortality, when you have an incarceration rate that's on the rise and wages that are on the decline, then you are not the number 1 place to live," she sadi. "Georgia is capable of greatness, but we need greatness to be in our governor's office. We need someone who actually believes in bringing all of us in there together," she added.
AUDIO:
Stacey Abrams followed on her statements on Georgia and said Brian Kemp doesn't care about so-called 'gun violence' and rising HIV cases.
GA may be #1 place for biz, but we're #48 in mental health, #2 in uninsured. #1 in maternal mortality & new HIV cases, #9 in gun violence. For too many, Kemp's Georgia doesn't include them. Why? Because #KempDoesntCare

As Governor, I'll lead #OneGeorgia that's #1 for all of us.

— Stacey Abrams (@staceyabrams) May 22, 2022
Georgia Governor Brian Kemp blasted Stacey Abrams on Twitter.
Stacey Abrams may think differently, but I believe Georgia is the best state to live, work, and raise a family.

And Marty, the girls, and I will work hard every day from now until November to keep it that way for four more years!

— Brian Kemp (@BrianKempGA) May 22, 2022
Democrats' Redistricting Nightmare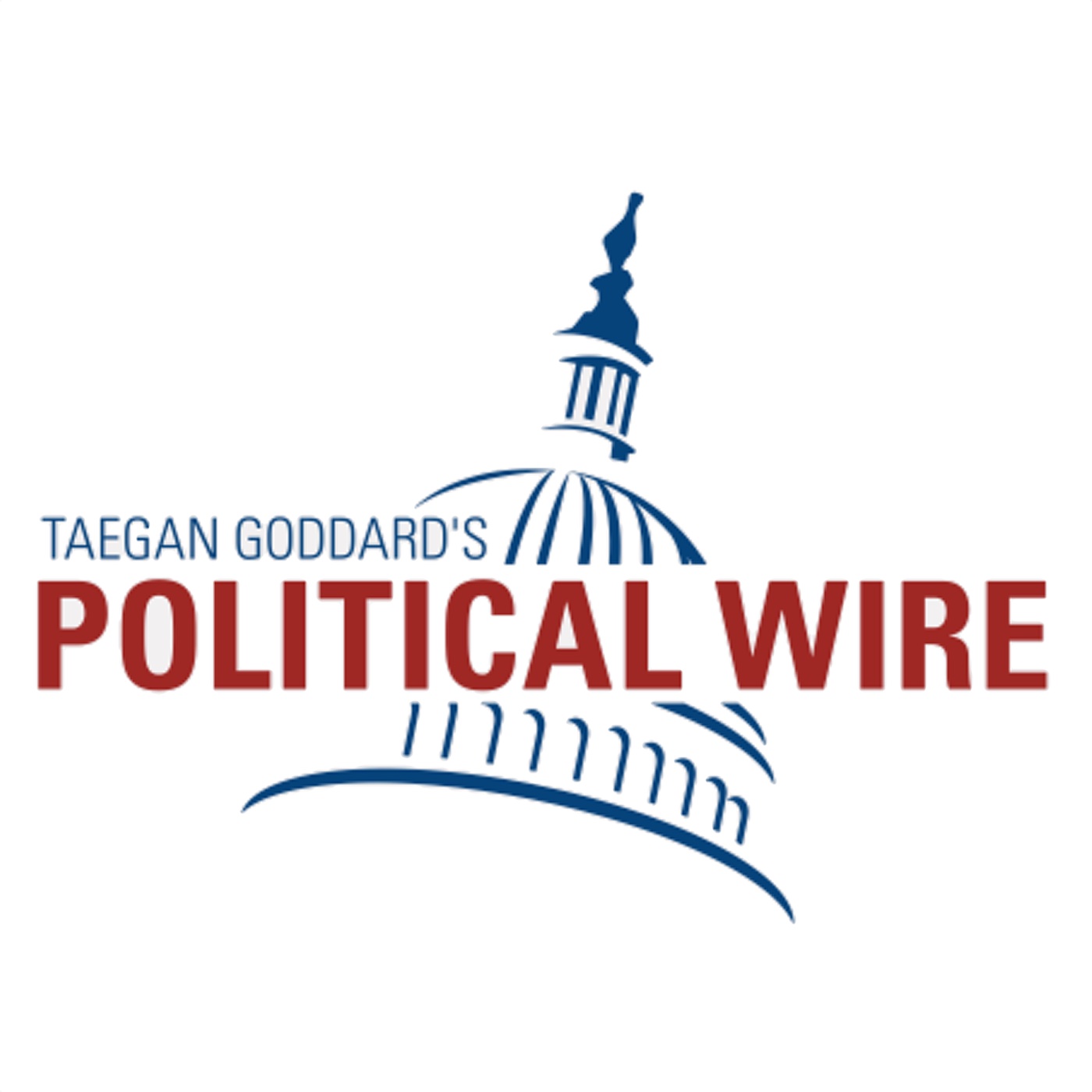 "Early redistricting wins for Democrats are collapsing across the map, deepening the party's fears of a rout in November's midterm elections," Axios reports.