New Ad: GOP Siding With Big Oil and Dictators as Gas Prices Spike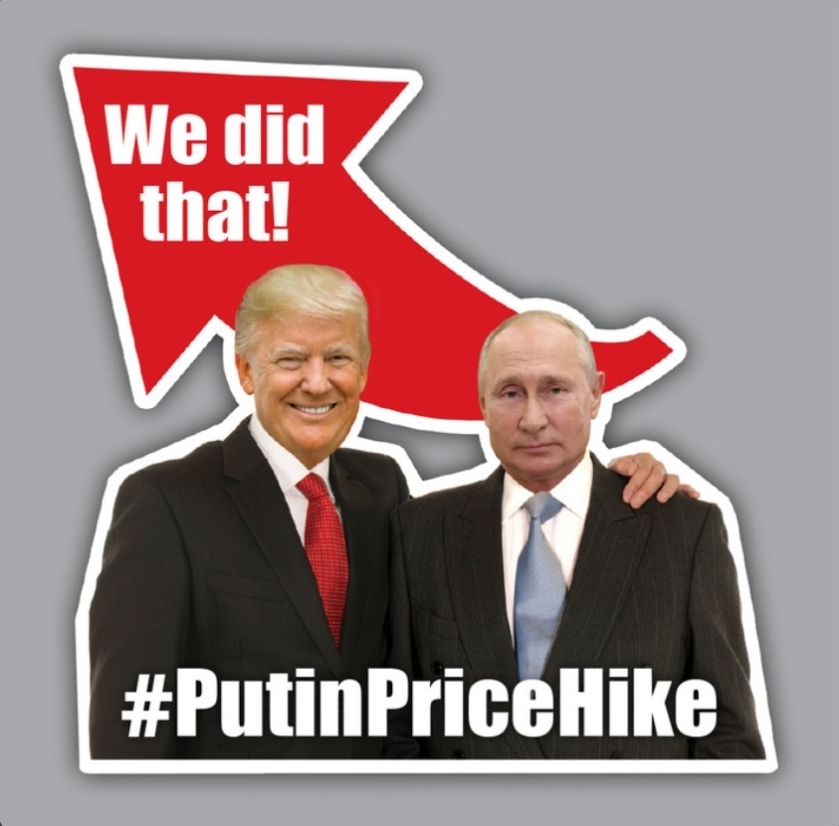 MoveOn ad campaign will run during NCAA March Madness on cable in GA, PA, & WI along with #PutinPriceHike aerial banners, mobile billboards, and stickers.
MoveOn Political Action has released a new ad campaign during March Madness in key battleground states highlighting how, in the face of rising consumer gas prices, Republicans are siding with Big Oil and dictators. Big Oil is backing Republicans as they make record profits and pay out huge dividends to shareholders, all paid for by families every time they go to the pump. And as Americans struggle to afford a Putin price hike at the pump, Trump praises the dictator for being a "genius" and "savvy." 
"For decades, Republicans have helped Big Oil pad their sky-high profits and opposed every effort to transition away from fossil fuels. Now we are all paying the price at the pump," said MoveOn Political Action Executive Director Rahna Epting. "And even as gas prices continue to soar, Republicans are still blocking Democrats' green-energy investments that would create 8 million jobs. It is clear that Republicans continue to side with Big Oil and dictators no matter the cost to hard-working families across America."
The TV ad will run on cable in Georgia, Pennsylvania, and Wisconsin during the NCAA basketball tournament, one of the highest-rated events of the year. MoveOn will also help spread the message by mobilizing members, using aerial banners and mobile billboards, and distributing #PutinPriceHike stickers in local communities.   
The ad can be viewed here. 
###
MoveOn is one of the largest independent progressive advocacy groups in the United States that mobilizes millions for a better society—one in which everyone can thrive. Whether through supporting candidates, passing legislation, or changing our national culture, MoveOn members are committed to mobilizing together for an inclusive and progressive future marked by equality, sustainability, and justice. 
WHERE IS THE MAINSTREAM MEDIA? Gas Prices Reach Another New All-Time Record High at $4.593/Gallon — 11th Straight All-Time Record High in 11 Days
Gas prices reached $4.59 on Friday. This was a new all-time record high for gas prices in America. It was the 11th straight day of all-time record high gas prices.
Advertisement – story continues below
This was the 11th day in a row of new all-time record high gas prices.
Just one week ago on Tuesday — Only 11 days ago —    Gas prices first hit a new all-time high under Joe Biden at $4.37 per gallon of regular gasoline.
TRENDING: WATCH: Trump-Endorsed Kari Lake DESTROYS Liberal Reporter – It Was So Devastating that the Most Biased Paper In Arizona History Didn't Even Run the Story!
Tuesday 5/10 … $4.37/gallon
Wednesday 5/11 … $4.40/gallon
Thursday 5/12 … $4.41/gallon
Friday 5/13 … $4.44/gallon
Saturday-Sunday 5-14 and 5-15
Monday 5/16 … $4.50/gallon
Tuesday 5/17 … $4.52/gallon
Wednesday 5/18 … $4.57/gallon
Thursday 5-19 … $4.589/gallon
Friday 5-20 … $4.593/gallon
Advertisement – story continues below
Today's all-time record is at $4.59 per gallon.  The price of gas is up over 20 cents in just one week. 
And every day is a new all-time record.
This is a national man-made catastrophe!
Joe Biden and Democrats did this.
Number on Unemployment Hits 52-Year Low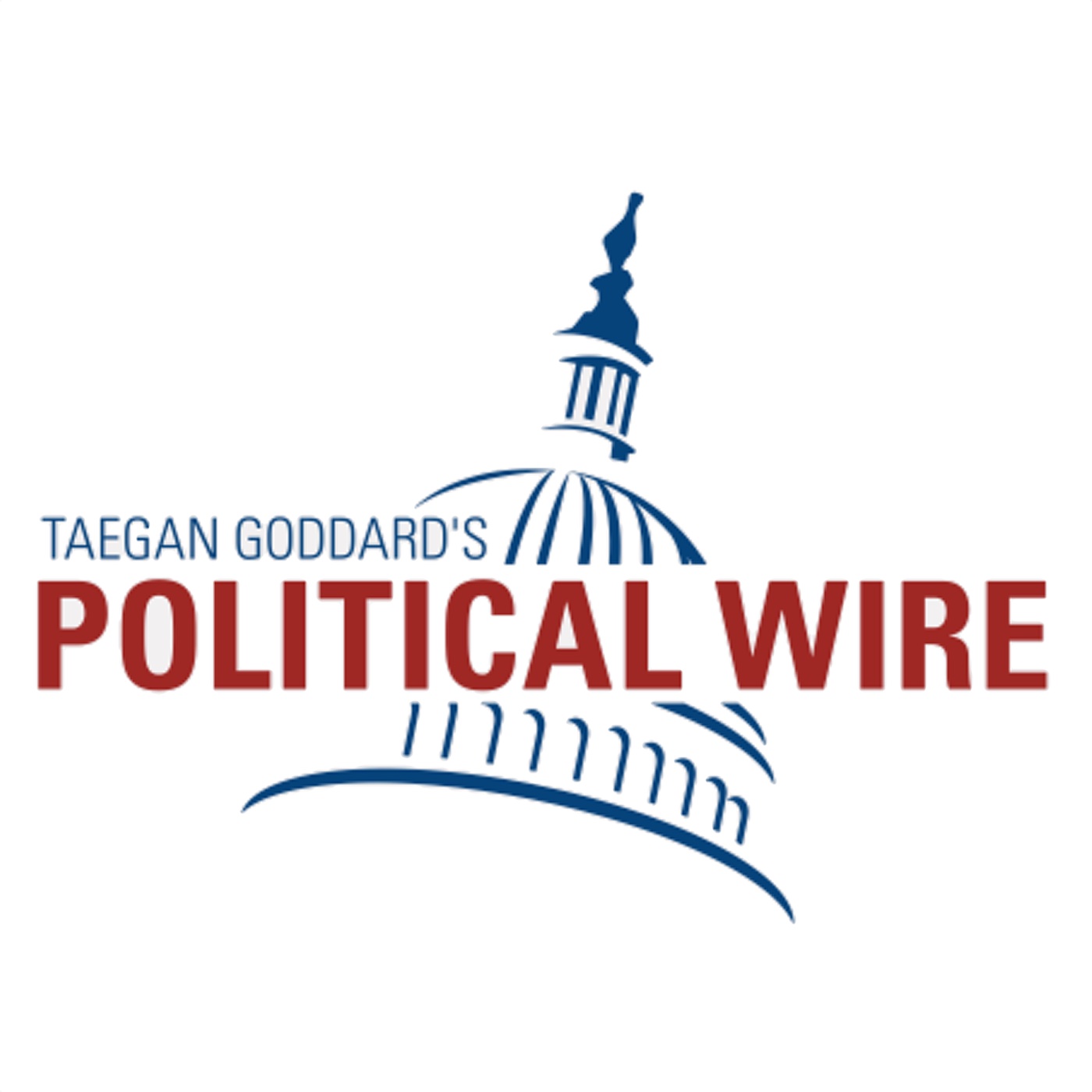 "The number of people receiving unemployment benefits fell in early May to the lowest point in more than 50 years, adding to signs the U.S. labor market remains unusually tight," the Wall Street Journal reports.
Oklahoma legislature passes nation's most restrictive abortion ban
In order to spread the punishment around, Oklahoma will use a similar enforcement mechanism as Texas and Idaho—a bounty system that allows people to file lawsuits against providers or people seeking abortions. To twist the knife, they will include anyone who "knowingly engages in conduct that aids or abets the performance or inducement of an abortion," including paying for one as well as anyone who even "intends to engage" in either of the two actions above. The person getting the abortion is spared from that, because again Oklahoma Republicans are just so damned compassionate. But if you donate to one of the funds that might help an Oklahoman travel to get an abortion, you could be sued for $10,000 and compensatory damages by a bounty hunter.
There are a lot of problems with this bill, even considering how nice Republicans decided to be to pregnant people. For example, punishing people who are actually trying to have a baby if something happens to go wrong. "Looking at the language, it's hard to see how it wouldn't affect in vitro fertilization because it talks about as soon as the ovum and the sperm meet, and the egg is fertilized, that means that's a person," Oklahoma state Rep. Emily Virgin (D) said. "That's what happens with in vitro fertilization, you create embryos."
"The litany of oppressive and punitive anti-abortion laws that have come into being this year signal to the people of Oklahoma that their agency does not matter, their dreams do not matter, and that their lives do not matter," Zack Gingrich-Gaylord, spokesman for Oklahoma abortion provider Trust Woman said in a statement.
He called it "a gratuitous and cruel flaunting of power by anti-abortion legislators." Gov. Keven State signed a new law banning abortion at six weeks—with no rape or incest exceptions—just two weeks ago. "Our patients are frightened, confused about the new reality they now live in," he said. "They are angry at a government that continues to demonstrate a reckless and enthusiastic disregard for their lives."
Planned Parenthood is taking Oklahoma to court.
That's essential. It's also futile given the current composition of the court. It might delay enactment of the law some, however. Stitt will sign it, he's vowed to sign any forced birth bill that comes across his desk.
The one way this gets fixed and our rights are restored and protected—literally the only single way—is with a different Supreme Court. Yes, Congress could pass a law codifying Roe, but states would challenge it and this Supreme Court would strike it down. The sooner every elected Democrat starts advocating for it, along with the majority of Democratic voters and the advocacy groups, the better.
RELATED STORIES: