Red Bull Neymar Jr's Five UAE tournament concludes in style – Sport360 News
Saed (male) & Phantom Bulls (female) teams were named winners of the Red Bull Neymar Jr's Five UAE tournament, which concluded the final qualifiers last weekend at Madar at Aljada, Sharjah's popular entertainment destination.
The Saed team defeated Paradise in the finals of the men's tournament, while Phantom Bulls beat Dubai Women to become the UAE's first female team to compete at the Red Bull Neymar Jr's Five world finals at the Instituto Projeto Neymar Jr. in Praia Grande in Doha, Qatar.
The seven members of the two teams, consisting of five main and two reserve players, have now received their boarding passes to the international tournament in Brazil later this year, and will have the opportunity to meet, and possibly face Neymar along with four of his superstar friends at the world's largest five-a-side tournament of its kind.
Powered by Arada, the master developer behind Aljada, the UAE edition commenced on 19 February, drawing participation from more than 2,000 football enthusiasts, who've played over 350 competitive matches in 14 qualifiers across the Emirates. All qualifiers across were held in line with the local health measures and restrictions to keep the community safe.
Visit redbull.com/mea-en to read the latest articles, features and interviews with some of the Middle East and North Africa's most promising personalities in music, gaming, active lifestyles, motorsport and more.
Fernandez happy to overcome 'football match' crowd in win over Mladenovic
Filipino-Canadian Leylah Fernandez learned first-hand how loud the crowd at Roland Garros can be when she triumphed over local hope Kristina Mladenovic in the French Open first round on Sunday.
Last year's U.S. Open finalist dominated Mladenovic in a 6-0 7-5 clash, despite the noisy support of the Parisian public for their favourite.
"Honestly it was very difficult but I'm very happy that I was able to play against such a crowd, because I always had the dream of having a crowd against myself," Fernandez told a news conference.
"Having that experience of the French crowd that was chanting, shouting, it was a great experience, like a football match.
"I just tried to think about my game and to have fun on the court because it's not every day you have such an atmosphere. I'm very happy to have lived such a match."
The 19-year-old will face four-time Grand Slam doubles champion Katerina Siniakova in the second round on Wednesday.
gsg
Get the hottest sports news straight into your inbox
Read Next
Subscribe to INQUIRER PLUS to get access to The Philippine Daily Inquirer & other 70+ titles, share up to 5 gadgets, listen to the news, download as early as 4am & share articles on social media. Call 896 6000.
Candace Parker's triple-double leads Chicago over Washington
WASHINGTON — Candace Parker finished with her second career triple-double and the Chicago Sky pulled away in the second half to beat the Washington Mystics 82-73 on Sunday.
Parker totaled 16 points, 13 rebounds and picked up a 10th assist on a basket by Allie Quigley with 21.2 seconds remaining.
It was the 11th triple-double in WNBA history. Parker joins Sheryl Swoopes and Courtney Vandersloot as the only three players to accomplish the feat twice.
Parker was the sixth player to post a triple-double when she pulled it off in 2017 against the San Antonio Stars. Sabrina Ionescu of the New York Liberty was the last to record a triple-double, accomplishing the feat in May of 2021 against the Minnesota Lynx.
Azura Stevens scored 13 off the bench for Chicago (3-2). Quigley and Kahleah Copper added 12 points apiece, while Emma Meesseman and reserve Rebekah Gardner scored 11.
Ariel Atkins had 20 points to lead Washington (5-2).
SUN 92, FEVER 70
INDIANAPOLIS (AP) — Alyssa Thomas and Brionna Jones scored 18 points each and the Connecticut Sun breezed to a victory over the Fever.
Thomas added six rebounds and six assists for Connecticut (4-1), which jumped out to a 26-15 lead after the first quarter and never looked back. Courtney Williams scored 15 and Jonquel Jones pitched in with 13 points and nine boards.
Victoria Vivians topped Indiana (2-6) with 15 points, while Emily Engstler scored 11 with eight rebounds.
Maple Leafs sign defenseman Mark Giordano to two-year, $1.6M extension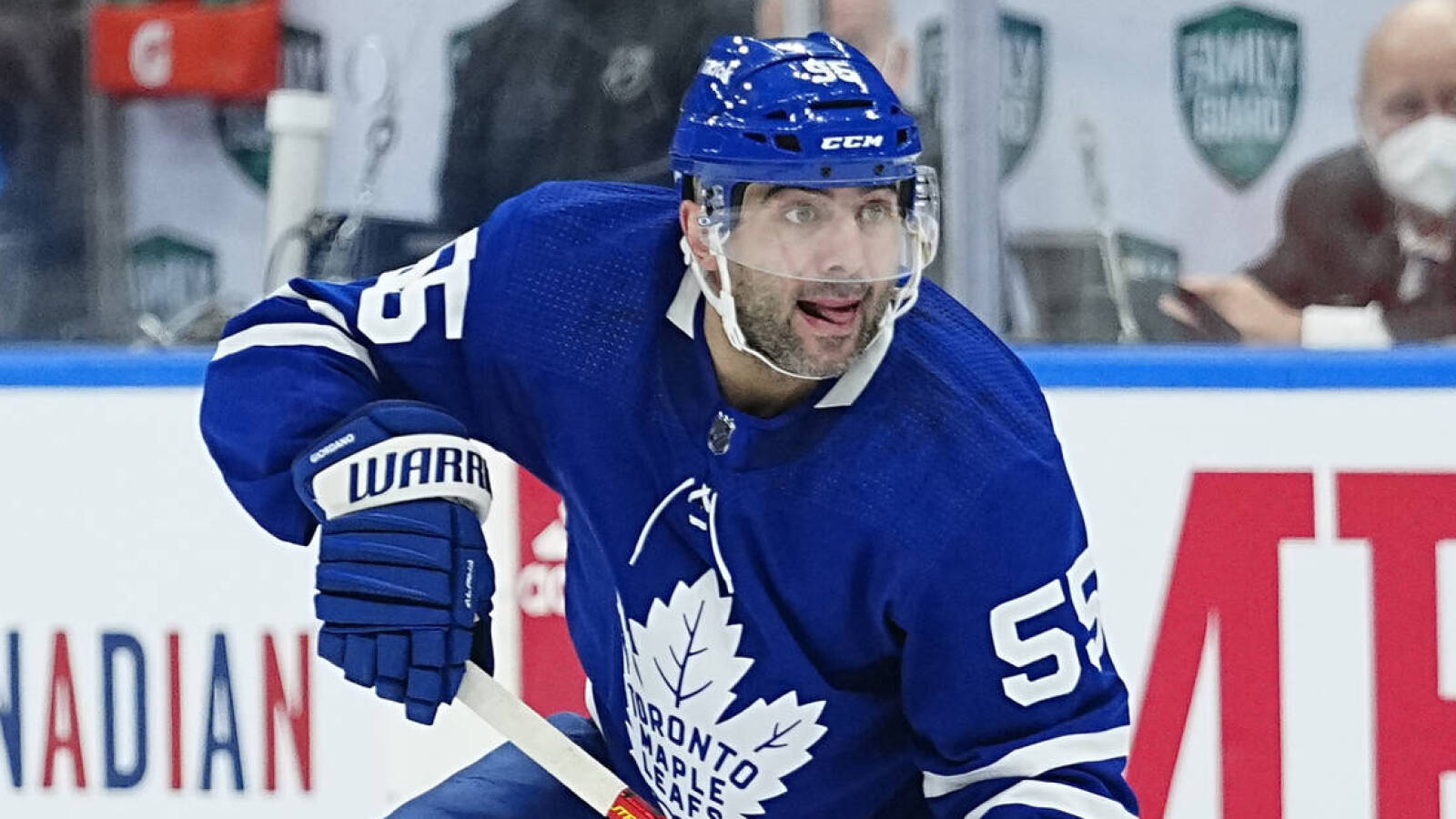 The Toronto Maple Leafs have signed an extremely team-friendly extension with defenseman Mark Giordano, paying him $800,000 per season for two years.
Toronto acquired Giordano, the 2019 Norris Trophy winner, at the 2022 trade deadline from the Seattle Kraken. The first captain in Kraken history had new life breathed into his game upon joining Toronto. While he saw more limited ice time, the ageing defenseman showed that he could get back to his elite game given less pressure and minutes. Averaging under 20 minutes per game in Toronto for the first time since 2009, Giordano had a very respectable 12 points in 20 regular-season contests. He added on two assists in seven playoff games.
While broken up in the playoffs, he and Timothy Liljegren looked absolutely spectacular for Toronto post-deadline. With similar playing styles, Giordano seemed to be the appropriate mentor for the young Liljegren. It's hard to imagine that they won't see some more time together in 2022-23.
The 50-plus-point seasons of yore certainly aren't in the cards for Giordano moving forward. However, he's shown the ability over the past few seasons to maintain his defensive game even as his point totals fall. He's still much more valuable than a standard seventh defenseman, immediately making his contract a steal. If he's able to maintain that level of defensive play or even just limit its decline, this becomes an extremely valuable signing to add defensive depth on the left side while Rasmus Sandin continues to develop his game.
Giordano was also the recipient of the 2020 Mark Messier Leadership Award, evidencing his long-standing reputation of being a strong voice in the room. Over 1,024 career games, the 6-foot-1, 200-pund defenseman has 151 goals, 393 assists and 544 points.
Sportsnet's Elliotte Friedman was first to report the deal.