6 Reasons to Embrace Empowered Sales – and Where to Begin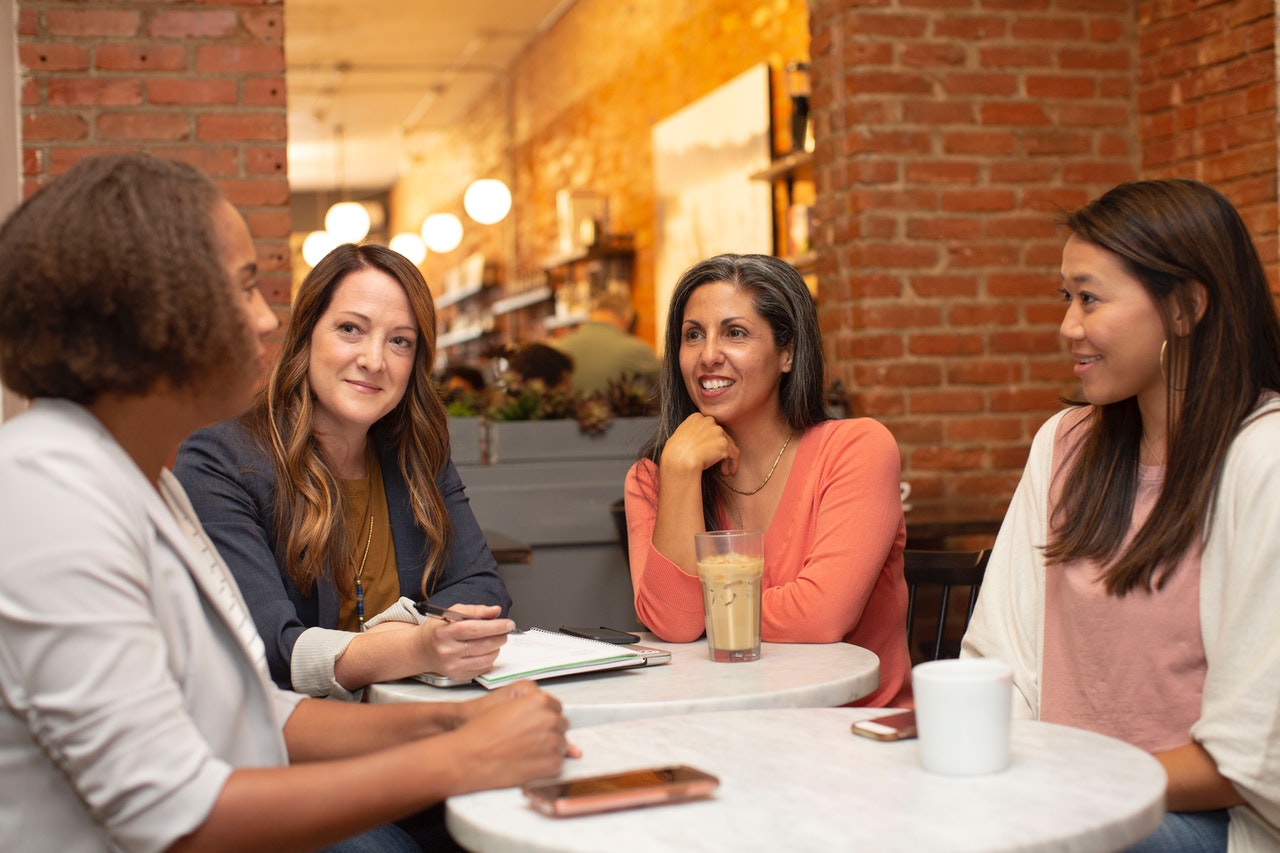 Recent digital transformations have remade the B2C experience, and while B2B has been catching up, it still has room for improvement. To meet the expectations of today's buyers, both B2B and B2C organizations need to move away from legacy systems that focused on sellers' needs and adopt an empowered sales approach that's digital, highly automated, and buyer-centric.
Empowered sales combine the right sales architecture, technology, and customer insights to support a guided selling approach that can meet the buyer's needs at each step along their journey.
In the wake of widescale digital acceleration since March 2020, is now the right time to embark on a new approach to sales? Yes, because empowered sales can help organizations achieve digital transformation goals and build on those improvements.
Here are six key benefits to adopting an empowered sales approach that can optimize sales and drive revenue.
1. Empower a more efficient sales force
Developing the right architecture and implementing the right technology gives sales teams the resources to meet their customers' needs, earn their trust, and establish long-term loyalty.
Empowered sales technology also streamlines the customer journey across every channel and at each touchpoint. This allows sales organizations to deliver one-to-one personalized experiences at scale across physical and digital channels.
2. Unify the customer experience
Data unification combined with operational streamlining allows organizations to create one CX platform that spans marketing, sales, commerce, and service for a seamless buyer-seller experience regardless of channel or journey stage.
As Forrester notes in its Predictions 2022 report, customers and employees are demanding more seamless cross-channel experiences and more convenience. A seamless buyer-seller journey will lead to increased sales and customer loyalty.
3. Achieve greater customer understanding
Unified customer data also allows for comprehensive account management and generates buyer insights for more timely, personal, consultative and relevant customer engagements.
This approach can help organizations break away from the digital sameness that makes it difficult for many customers to tell one brand's online experiences apart from another.
4. Develop actionable customer insights at scale
Much of the recent digital pivot has focused on implementing technology to generate clearer customer insights. Despite that, Forrester predicts that three-quarters of automated B2B personalization efforts will fall short of their ROI goals in 2022 due to gaps in customer insights.
The empowered sales approach enables organizations to drive the creation of usable insights by combining automated data collection and analysis across the buyer-seller journey with artificial intelligence-driven insights.
5. Improve workflows to close more deals
The factor that most influences B2B buying decisions is an organization's demonstration of competence, per Forrester.
The empowered sales approach includes an end-to-end workflow that gives the sales team the product information and customer insights they need in real-time to answer buyer questions and close more deals.
6. Develop new business models
Subscriptions, pay-as-you-go, buy-now-pay-later (BNPL), direct-to-consumer (D2C), and other new business models are easier to launch from the foundation that empowered sales provides. Comprehensive data and insights show where the opportunities are, and unified knowledge bases and workflows allow for faster rollouts and more effective sales enablement.
Planning and implementing empowered sales
The empowered sales transformation is a long-range process that requires support from stakeholders across the company, especially from leadership. Once that buy-in is established, organizations can plan for three key stages: adopting an adaptive sales process, unifying data, and then orchestrating sales, marketing, commerce, and customer support.
Guided Selling Technology Adoption
Guided selling technology adoption and process development give the sales team the tools they need to better know and engage customers in relevant ways at the appropriate times. Properly executed guided selling solutions provide end-to-end support for the sales team and increase pipeline transparency so that sales team members are always ready with the next best step or action or offer for each customer.
Another benefit of guided selling is the easier management of sales relationships with distributors. That can improve the employee experience and give the organization a competitive advantage.
Companies should not forget about Configure, Price, Quote (CPQ) to empower their sales teams, in particular, CPQ makes it easy to provide self-service options for B2B buyers that include value-based pricing, customized product suggestions, and highly accurate quotes based on personalization data.
CPQ Conversions
While CPQ drives conversions, upsells and cross-sells, it can also use data to highlight the most in-demand and strategic offers while suppressing offers of less or no value to the customer.
Finally, data-driven insights are necessary for a fully functional empowered selling program.
Because 67% of B2B buyers would rather do their own research before engaging with a vendor, insights about unknown visitors and targets can identify their intentions and help sellers decide on the next best step to engage.
An insights-driven program will focus on generating leads and revenue by collecting in-depth customer and product insights across the organization to suggest the next best steps for sales follow-ups.
Conclusion
The combination of data-driven insights with a guided selling approach and CPQ enables organizations to empower their sales teams to better understand their customers, time and calibrate offers more precisely, and provide self-service that meets customer needs and frees sales team members to work on more complex or challenging interactions.
The result is a team that's empowered to make the most of their sales resources to demonstrate competence, understanding, and value to customers.
Image Credit: Pexels; Thank you!
Paytm, whose share price has dropped 57% so far this year, reports Q4 revenue of ~$200M, up 89% YoY, and a net loss of ~$98M, up 72% YoY due to higher expenses (Reuters)
Reuters:

Paytm, whose share price has dropped 57% so far this year, reports Q4 revenue of ~$200M, up 89% YoY, and a net loss of ~$98M, up 72% YoY due to higher expenses — India's One 97 Communications Ltd (PAYT.NS), the parent of fintech firm Paytm, on Friday reported a wider fourth-quarter loss due …
Doctor Strange 2 Surpasses 800 Million at the Box Office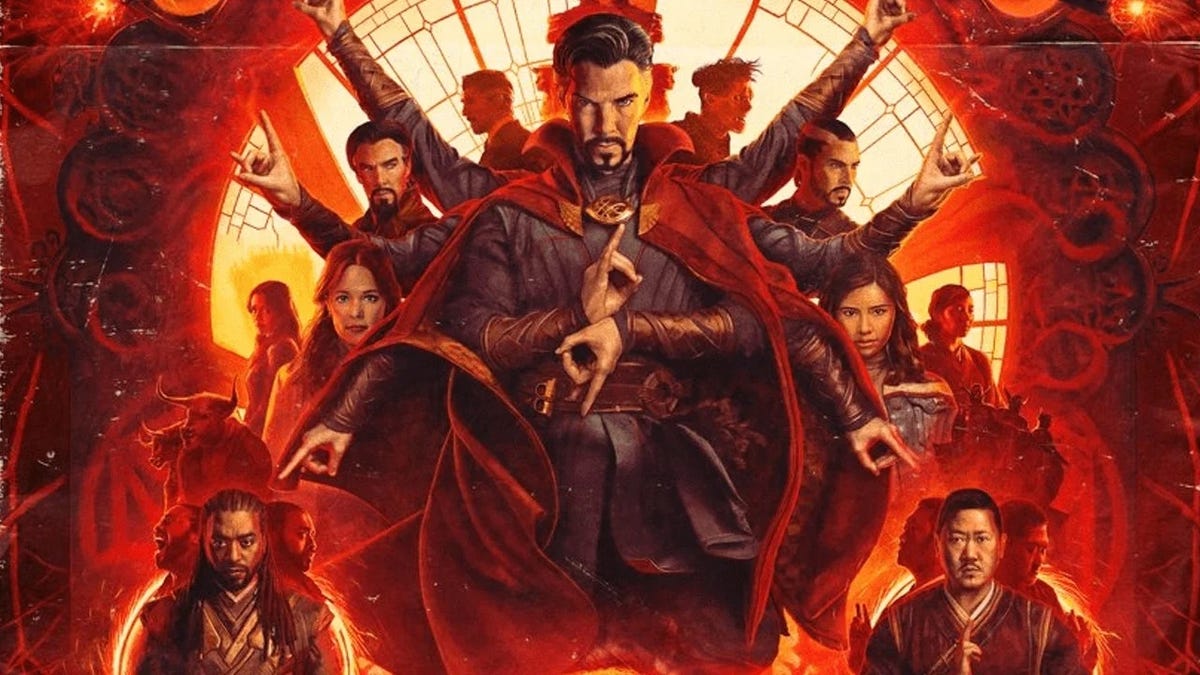 As the weekend winds down, news has come out from The Wrap that Doctor Strange in the Multiverse of Madness, directed by Sam Raimi, has earned over 800 million dollars officially passing The Batman's theatrical runs, the last big superhero flick to hit the theaters. Doctor Strange 2 is still a decent chunk of change away from the last Marvel outing–Spider-Man: No Way Home earned 1.89 billion dollars during its release.
The Northman continues to draw audiences, although its release to VOD has made it so that there will likely be little more movement after this weekend. To date the Robert Eggers-directed historical action film earned about 64 million. The film stars Alexander Skarsgård and Anya Taylor-Joy as they attempt to seek revenge and escape the clutches of a dismal fate.
This weekend also saw the first returns for Downton Abbey: A New Era, which brought in 16 million after its opening weekend. Universal Pictures, a specialty production from Universal Studios, released the sequel to 2019's Downton Abbey, which in turn was a follow-up to the hit television series that ran from 2010 to 2015 and became an international phenomenon. The show follows the aristocratic Crawley family and their domestic help across six seasons and fifty-two episodes.
Alex Garland's horror film of "toxic masculinity," aptly titled Men, had a solid opening weekend as well (Entertainment Weekly). While 3.3 million might seem modest compared to the big releases, the film is a challenging and divisive watch distributed by the indie darling A24. For a better comparison we can look at the opening numbers for Everything Everywhere All at Once, another A24-distributed film, which netted 3.2 million on its opening weekend.
---
Want more io9 news? Check out when to expect the latest Marvel and Star Wars releases, what's next for the DC Universe on film and TV, and everything you need to know about House of the Dragon and Lord of the Rings: The Rings of Power.
G/O Media may get a commission
Save $70
Apple AirPods Max
Experience Next-Level Sound
Spatial audio with dynamic head tracking provides theater-like sound that surrounds you
Your iPhone Pro Has LiDAR: 7 Cool Things You Can Do With It
Some high-end iPhone and iPad models have a LiDAR scanner integrated into the camera module on the back of the device. This effectively gives your device 3D scanning abilities with a few unique and interesting applications.
RELATED: What Is LiDAR, and How Will It Work on the iPhone?
What Does the LiDAR Scanner Do?
LiDAR stands for Light Detection And Ranging, but it may also be commonly referred to as "3D laser scanning" or some variation thereon. The technology works by bouncing light waves at surfaces and measuring the reaction time to determine the shape and distance of objects in the area.
Think of it like RADAR (RAdio Detection And Ranging) but for light waves. Unlike RADAR imaging, LiDAR can provide more detailed and crisper scans with smaller equipment. LiDAR uses signals that work in the nanometer range, whereas RADAR requires the use of antennas that produce radio waves at much lower frequencies.
Coupled with the software on your iPhone, the LiDAR scanner can be used to create 3D representations of objects and their surroundings. To do this you'll need the appropriate software which you can download from the App Store. Some core iPhone features, like the Camera app, will use LiDAR in other ways.
At present, only the iPhone 12 Pro, iPhone 13 Pro, iPad Pro 11-inch (2nd and 3rd generation), and iPad Pro 12.9-inch (4th and 5th generation) are equipped with LiDAR scanners. If you look at the camera array on your device, the LiDAR scanner looks like a small round black circle.
RELATED: How to Use the iPhone Camera App: The Ultimate Guide
Create 3D Scans of Places You Love
Imagine if you had an interactive 3D model of your childhood home or a treehouse you built when you were young. Most of us keep photographs to remind us of places we once lived and loved, but what if instead of flat images we were able to take 3D scans instead?
Well if you have an iPhone or an iPad with a LiDAR scanner on the back, you can do exactly that. Having a 3D space to navigate is a lot more immersive than simply looking at a 2D image. Photographs and videos still have their place, but why not augment your memory bank with something you can experience in three dimensions instead?
This is possible with apps like Polycam, RoomScan LiDAR, and Canvas: Pocket 3D Room Scanner. Most of these apps are free to use, though there are paid upgrades that remove certain restrictions and improve the quality of the scans that you make. You can see LiDAR scanning in action in a YouTube video published by Polycam.
RELATED: How to See 3D Walking Directions in Google Maps
Buying a House? Redecorating? Scan First
Capturing a 3D model of a room or building has some very practical uses. If you're currently looking to rent or buy a house, taking a scan of the building can help you make up your mind whether or not the place is for you. The process is very similar to taking a walk-through video or series of photographs, both of which are common practices in the real estate world.
Not only is a 3D scan more immersive, but it's also easier to compare sizes, layout, practical space, and potential for renovation and other major work. We'd recommend taking detailed photos and videos in addition to your scan, which works best with apps like Polycam and RoomScan LiDAR.
If you're planning major work in a home you already own, a 3D scan can give you a base from which to work in a 3D modeling app like Blender (if you're comfortable working in such an app). Alternatively, it can provide a nice "before and after" comparison to look back on.
And lastly, selling your house without a real estate agent is surging in popularity. These apps allow you to provide 3D environment scans to potential buyers while still cutting down on expensive agent fees.
RELATED: The Best DIY Home Improvement Apps for iPhone and Android
Create Your Own 3D Assets
Photogrammetry is the act of creating 3D objects from photographic data, and it's a time-consuming process. While the assets that photogrammetry provides are often highly accurate and detailed, the process of taking an item from a series of photographs to a finished model you can use can take hundreds of hours.
By comparison, a scan made on an iPhone or iPad with an app like Polycam can take a matter of minutes. Scanning an object is a bit like taking a video, and when you're finished you can export a file that can be used in 3D modeling apps like Blender. Once you've tidied up your scan you can import objects into 3D engines like Unity and Unreal.
These engines are used heavily in game development, film, and interactive media. Conor O'Kane is a game developer with a YouTube channel who has not only used this technique but created a tutorial showing how to do this and why small developers might be interested in the process.
Scan and Share Interesting or Cherished Items
Are you a collector? Whatever it is you collect—art, plants, games consoles, or even cars—you might get a kick out of exhibiting it online, in a 3D format. Polycam is perfect for this since it includes built-in model sharing with the rest of the Polycam community, or "polyworld" as the app refers to it.
Some people share ice cream or rock crystals, others share their extensive sneaker collection. Even if you don't have a LiDAR scanner on your iPhone or iPad, Polycam may still be worth the download just to see what people are scanning and sharing.
It's like Instagram but for 3D models with an interactive element that other forms of media don't come close to. It's easy too, even if you make a bit of a mess while scanning the app has intuitive crop controls that allow you to remove background or surface objects.
Tip: For best results, place your item on a stand, pedestal, or stool before scanning
Take Better Photos in the Dark
Your iPhone and iPad already do this, so you don't need to activate anything to get the benefit. However, if you're putting off taking photos in the dark since you don't trust your device's autofocus, you might want to reconsider if you have a LiDAR-equipped device.
Since LiDAR is capable of judging distances based on how long it takes the light waves to return to the sensor, autofocus in the dark can be better calculated.
While standard cameras and non-LiDAR equipped models use contrast and phase detection autofocus (what Apple calls "Focus Pixels") which struggle in low light, your LiDAR-equipped model fares much better. Coupled with Night mode you should be better equipped to take photos in the dark.
Measure More Accurately
You may not have realized this but Apple includes an app called Measure with iOS by default. If you've previously discounted and deleted it you can download Measure again for free from the App Store.
The app uses augmented reality to measure real-world distances simply by pointing your phone at a surface. Tap the plus "+" icon to start the measurement and move your device to see it in action.
With a LiDAR scanner, augmented reality is vastly improved on the iPhone and iPad. Measure has gone from being a fun party trick to surprisingly accurate. In our tests, the app was right most of the time, with a margin of error of around 1 cm. This may depend more on how shaky your hands are than anything.
RELATED: How to Measure Distances With Your iPhone
Get More From AR Apps
Measure is just one such AR app that performs better when paired with a LiDAR-equipped iPhone or iPad. Every other AR app can benefit from the sensor, which provides a more stable experience by gauging distance using light rays rather than estimations derived from a "flat" image.
LiDAR really helps to improve the AR experience across the board, like when you're creating art in apps like World Brush, SketchAR, and Assemblr. Need to provide remote assistance for a real-world problem? Vuforia Chalk allows you to scribble on real-world objects to help relay the point.
Try out various bits of IKEA furniture in your house with IKEA Place, or bring your child's LEGO sets to life with LEGO Hidden Side, as demonstrated in the above YouTube video published by the Brothers Brick. If you'd rather have a more educational AR experience, Playground AR provides a whole physics sandbox to play around with.
Of course, these experiences are available on just about any recent iPhone, but the experience is considerably more stable with a LiDAR scanner. Find even more apps to enjoy in Review Geek's roundup of the best AR apps for iPhone and Android.
RELATED: The Best Augmented Reality Apps for iPhone and Android