A Predominantly Black College Is Closing Due to a Ransomware Attack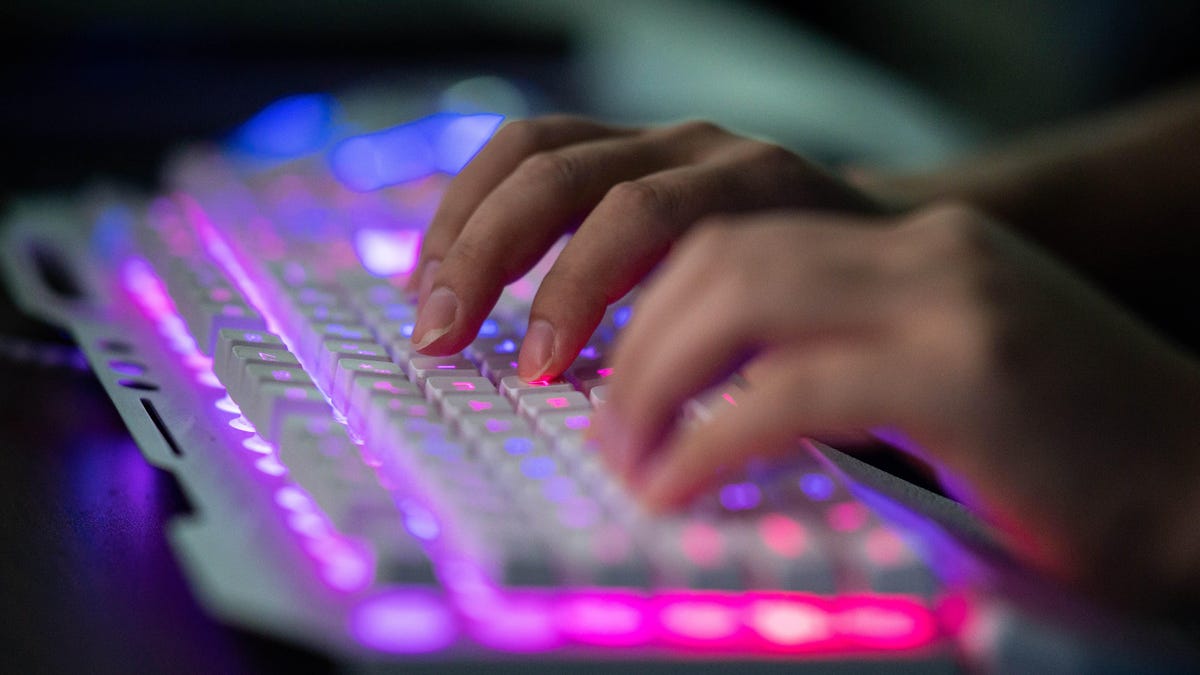 A university that originally opened its doors the same year that the American Civil War ended will shut down later this month. Lincoln College administrators have put the blame on a ransomware attack, which they say hindered admissions and fundraising activities during a period when the school was already struggling.
Lincoln, a private, predominantly Black university that originally opened in 1865, plans to close on May 13. Based in Illinois, the rural college has suffered from financial troubles in recent years, including a shrinking endowment and dropping enrollment rates due to Covid-19. However, a cyberattack by a ransomware gang in December delivered the finishing blow to the school, the Chicago Tribune reports.
The gang's attack encrypted important data, making it difficult for administrators to manage their "recruitment, retention and fund-raising campaigns," administrators wrote in a statement recently published to the school's website.
"Lincoln College was a victim of a cyberattack in December 2021 that thwarted admissions activities and hindered access to all institutional data, creating an unclear picture of Fall 2022 enrollment projections. All systems required for recruitment, retention, and fundraising efforts were inoperable," the admins wrote.
"You can't get your admissions applications into the system, you can't recruit students," Lincoln's president, David Gerlach elaborated to EdScoop in April, claiming that the attack put admissions activities "out of operation for a month and a half."
The university's students have been engaged in activism and fundraising activities in an effort to save the school. A GoFundMe was recently launched, with the hopes of raising $20 million. However, as of Monday, the page had only garnered 19 donations, totaling $1,252.
Ransomware attacks on educational institutions have become a nationwide epidemic in recent years. Schools are natural targets for attacks, as they store large amounts of information (personal, academic, and financial), and schools have a track record of low IT budgets and poor security practices, which can make them easy prey. The cybersecurity firm Emsisoft has reported that 1,043 schools were struck by ransomware last year, including 26 colleges.
Amazon is testing a service that uses its Flex drivers to deliver packages from mall-based retailers, expanding the variety of goods available for fast shipment (Matt Day/Bloomberg)
Matt Day / Bloomberg:

Amazon is testing a service that uses its Flex drivers to deliver packages from mall-based retailers, expanding the variety of goods available for fast shipment — Amazon.com Inc. is testing a service that uses the company's sprawling network of gig drivers to fetch packages from mall-based retailers and deliver them to customers.
Dinosaurs Roam The 'Prehistoric Planet' In Exclusive Clip From The Apple TV+ Show Footage of Mononykus hunting in the Apple+ new show. Credit: Apple TV+
Behold: Exclusive footage from Prehistoric Planet, the upcoming Apple TV+ show that offers viewers some of the most scientifically accurate depictions of dinosaurs to ever grace the screen. This clip depicts the methodical hunting routine of Mononykus, a petite, insect-eating theropod recognizable for its massive claws.
Narrated by David Attenborough, produced by Jon Favreau and scored by Hans Zimmer, Prehistoric Planet show is a five-episode series (one episode will be released every night starting May 23) that will transport viewers to five different habitats of the Late Cretaceous period, 66 million years ago, around the same time that a meteor impact wiped them all out. In case you missed the first captivating trailer for the show, it can be found here.
This exclusive footage is from the episode on deserts, and features a Mononykus on the hunt. In the clip, the roughly dachshund-sized dinosaur inspects a withered log in a desert, before rapping on the wood using a claw on one of its stubby forelimbs. Then the dinosaur pokes a hole in the log, and slurps up termites with its prodigious tongue. This depiction is in line with one theory about Mononykus' ecological niche: that the dinosaur hunted like modern-day anteaters and pangolins.
Prehistoric Planet is not the first attempt to simulate extinct animals for the screen, but many of the specific reptiles the show features are being depicted on screen for the very first time.
Each animals' behavior and appearance was produced with great detail given to their actual anatomy and biomechanics, so the show depicts dinosaurs in ways you may not have imagined before—and ways that science has only recently revealed they lived. There will be footage of dinosaurs in polar regions (a paper published last year described evidence of the animals nesting near the North Pole), and sweeping shots of massive dinosaurs moving in herds.
G/O Media may get a commission
Save $70
Apple AirPods Max
Experience Next-Level Sound
Spatial audio with dynamic head tracking provides theater-like sound that surrounds you
The show aims to depict the breadth of dinosaur biodiversity as never before—from duck-billed dinosaurs as shaggy as Dr. Seuss characters, to sauropods with massive, bubble-like accoutrements lining their necks.
You can catch Mononykus, Tyrannosaurus, and many other creatures of the Cretaceous when Prehistoric Planet debuts on May 23.
Obi-Wan is coming to Fortnite next week
Now that Obi-Wan has his own show, there's only one logical next step: an appearance in Fortnite.
Epic announced that Mr. Kenobi will be the latest Star Wars character in the battle royale when he hits the game's item shop on May 26th. That's the day before the new show Obi-Wan Kenobi debuts on Disney Plus. In addition to the Jedi Knight himself, players can also snap up a bundle that includes a Jedi Interceptor glider and a pickaxe blade that is sadly not a lightsaber.
Of course, this is far from the crossover between Fortnite and Star Wars. Just this month, Epic temporarily added lightsabers back into the game, and prior to that, characters like the Mandalorian have been notable additions to new Fortnite seasons. In 2019, J.J. Abrams stopped by the virtual world to show off a clip from The Rise of Skywalker.
Fortnite has been a busy place as of late, particularly on mobile, as the game has become accessible through both Xbox Cloud Gaming and GeForce Now.